If you are looking for a credible and reliable partner to handle your event, then check out PREP.
A leading public relations and event planning company in Davao City, PREP has its hands full doing event planning, coordination, promotion, publicity and advertising.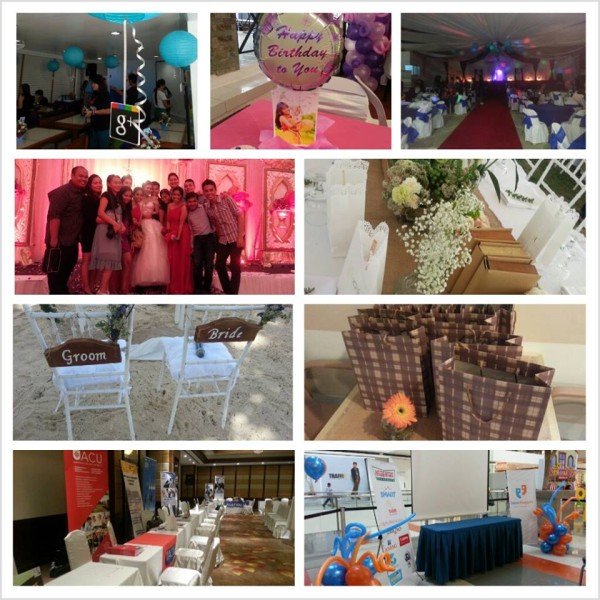 From weddings to hotel openings, mall shows, and celebrations of individuals, groups and companies, PREP is your one-way ticket to having your event the way you envision it.
What makes PREP a huge storm of success despite the fierce competition? PREP is a house full of genuine professionals who are expert in event planning, coordination, marketing, advertising and promotions. These professionals are also incredibly passionate about their job descriptions, which make them the right candidates to run your event. Whichever task at hand, PREP does the job with finesse and a keen eye for detail. They are champions in what they do and are willing to share their expertise and passion to people and corporations who need PREP's assistance.
The team behind PREP is skilled in writing, visual arts, public relations (PR), advertising, event styling, marketing, and event planning and coordination. The company has partnered with Sony Entertainment, Bosch, Habitat for Humanity, Blims, Taters, Café France, Smart, BPI, North Palm Hotel and Bistro Selera – just to name a few – for various corporate events.
PREP is not taking a break any time soon. In fact, the company has several projects lined up in the comings weeks and months. PREP's plethora of future projects is enough evidence that trust and confidence has been established. In the world of events and promotions, these two qualities are difficult to acquire. PREP's consistency in excellent performance in every task has moved the company into the upper echelon and become one of Davao City's most respected event planning and promotion companies.
With PREP's help, your event will blow everyone away. Check out PREP's online portfolio today.
Text and Photo from PREP