HP recognizes the importance of "Bring Your Own Device" (BYOD) technologies, and that is why they're bringing the information to healthcare professionals and people in the education sector.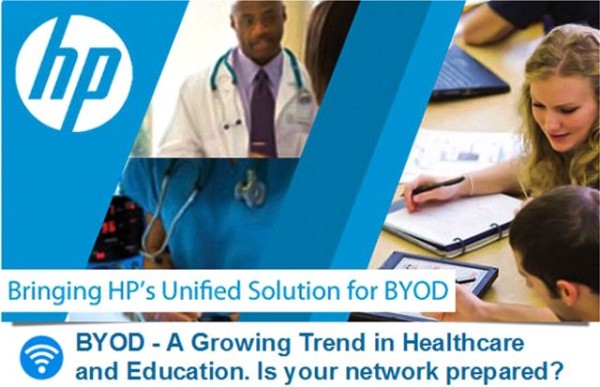 The networking giant is launching a BYOD event on July 25, 2013 (Thursday) at the Marco Polo Davao Ballroom 1. The whole-day event starts at 10:00 AM, and is open to IT Managers, Engineers, Supervisor, CIO, CTO from the Healthcare (hospitals, clinics,etc)  and Education (schools) industries.
Topics to be covered are the following: Unified BYOD, TS Consulting for Wireless, and HP Carepack support.
If you want to join the event, send and RSVP to the following e-mail addresses: j.garcia [at] mec.ph, or rl.mendoza [at] mec.ph. This event is brought to Davao by MEC Networks Corporation.