Filled with passion to improve the technological backbone of the country, MEC Networks Corporation brought its training crew to Marco Polo Hotel Davao last April 30, 2013 to share tech trends and best practices.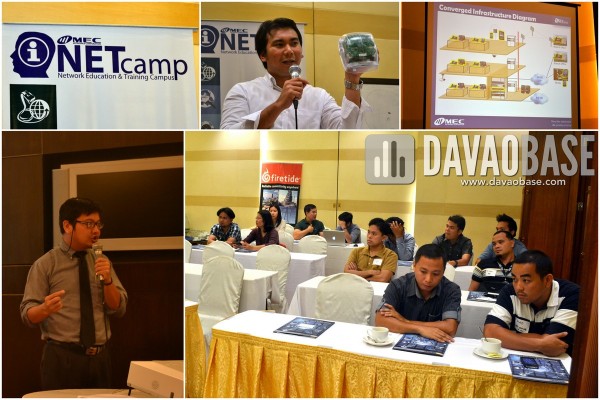 The one-day training session entitled Network Education and Training Campus (NETcamp) grouped together hardcore experts, service providers, and frontend users to learn more about what's new in the land of networking, IP and telephony.
MEC Assistant Pre-Sales Head Romi Baido took the reins of instructor and discussed the state-of-the-art technologies surrounding a converged infrastructure for an improved business environment. He shared exciting updates on internet protocol (IP), telephony, wireless networking and storage, and surveillance.
Participants were impressed with the breakthrough applications and systems as MEC demonstrated a simulated surveillance and communications network. I was in awe of how easy it has become to redirect phone calls using Microsoft Outlook, or project real-time surveillance videos onto a tablet.
While technologies like these are expected to be expensive, I am happy that seminars and trainings such as NETcamp bring hope to faster and more efficient modes of communication in the future.
—————————————-
MEC Networks Corporation is a distributor of ICT products in the Philippines, offering a variety of top brands in the fields of networking, communications, wireless infrastructure, IP surveillance, and other network-related essentials.