After our trip from Davao City to Tinuy-an Falls, we proceeded to the famous Enchanted River in Hinatuan, Surigao del Sur.
We stayed at my aunt and uncle's home in San Francisco, Agusan del Sur and they recommended that we visit Tinuy-an Falls first and go straight to Enchanted River on our way back. The trip from Tinuy-an Falls to Enchanted River took around an hour and a half.
Entrance fee is P30 per person, which you have to pay as you enter the long road to Enchanted River from the main highway, but prepare for P10 being collected here and there along the way. We have no idea what the additional P10 at two different points were for. We just assumed they're for the barangay.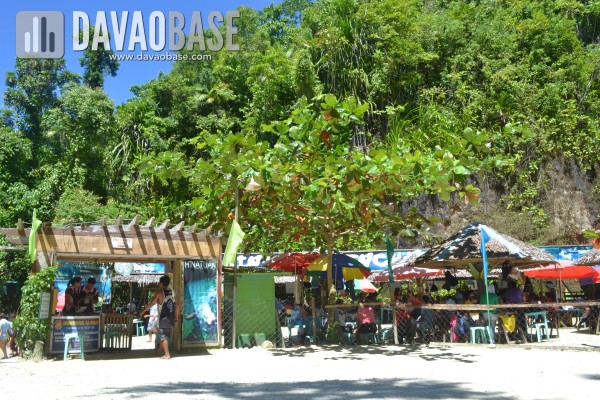 There are life jackets for rent for P15 each. We rented two since there's a part in the river where it goes really deep, but we soon realized it was more difficult to swim with the life jackets on! The current was strong during our visit and we kept on getting carried away by it.
The place also has picnic tables you can rent for P50 to P100.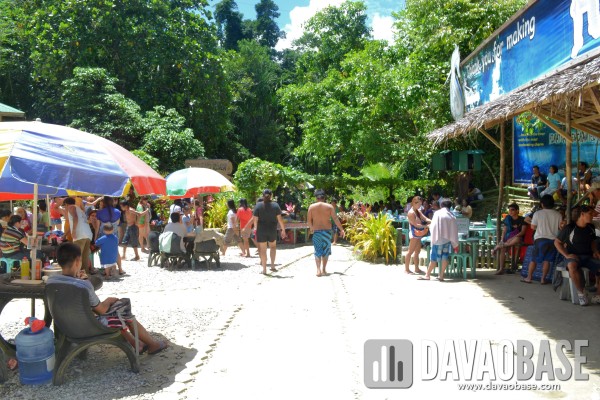 At around 12 noon, a bell signaled that the staff would be feeding the fish in the river, so people gathered to see the river's residents — and boy, they really were big fish! We wondered where they went after the fish feeding. We didn't see them while we were swimming.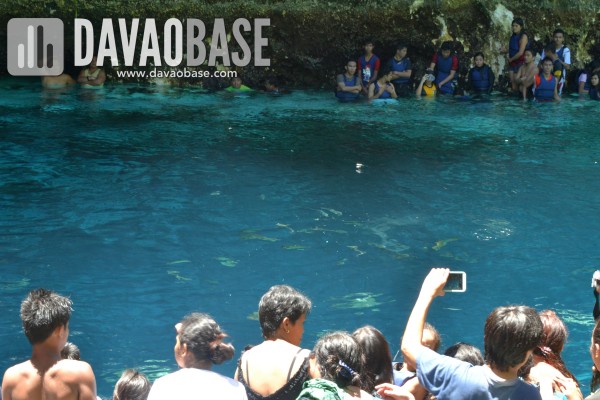 The place is popular to tourists now, so be prepared for the large crowds. We were told there are fewer people in the early morning or on weekdays.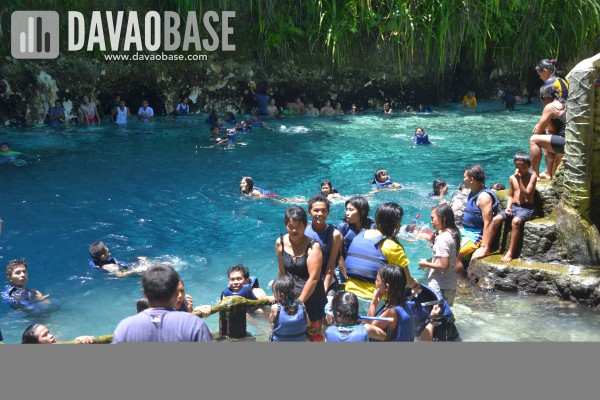 Some dove their way to the river. It was probably safe as the lifeguard did not ask them to stop.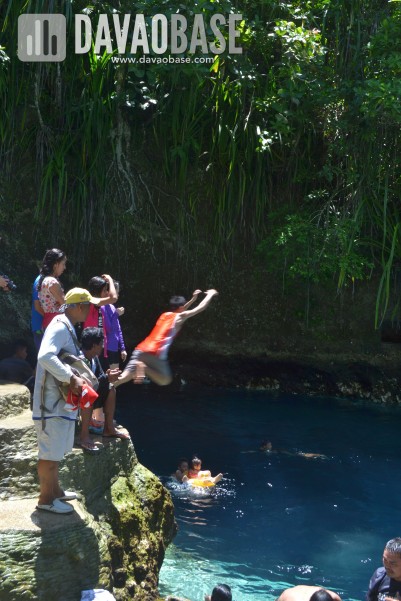 And no, that's not the lifeguard below. That would be Leah checking the place before going in to the water.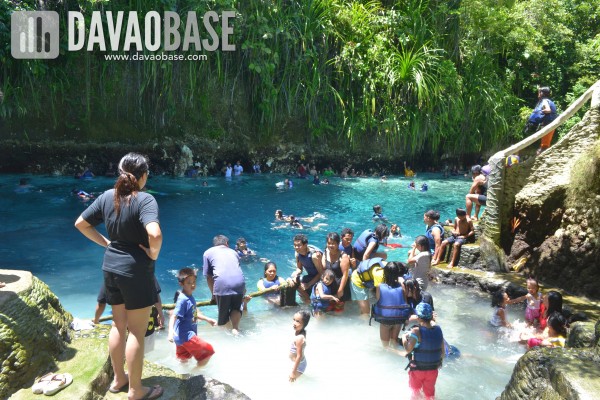 The water was cold, the crowd was huge, the travel was long — but it was fun! We had great bonding moments while visiting one of the Philippines' natural wonders.