Summer is the season for family gatherings and barkada outings. In fact, just last week, San Miguel Davao Brewery – Brewing Department took a much-needed break and went on a (relatively early) summer outing with family at Davao Eagle Ridge Resort. Situated at Upper Ulas, the inland resort is home to a lot of amenities that groups and families can enjoy.
From downtown, turn right at Ulas Crossing going to Catalunan Pequeno / Mintal area. Davao Eagle Ridge Resort is located at the left side of the road, immediately before the new San Pedro College.
The inland resort boasts of many amenities that cater mostly to families and friends. You can enjoy dipping in the swimming pool inside Tricia's Fortress, while having your children run around the playground. A group of friends can lounge in Anton's Bar and Grill, which has an in-house Videoke at P500 for 5 hours use, and Wii rental at P200 for 2 hours. The resort also has a spa and jacuzzi for those who want to rest their tired bodies.
For large groups like our department, Tricia's Fortress is available for exclusive use of up to 50 people. During our summer outing, we were granted exclusive use of the swimming pool, dining hall, and terrace. The package price was P9,000 for a whole day activity, with absolutely no corkage for all food items except lechon (at P300 per piece). It's a hassle-free package, if you ask me.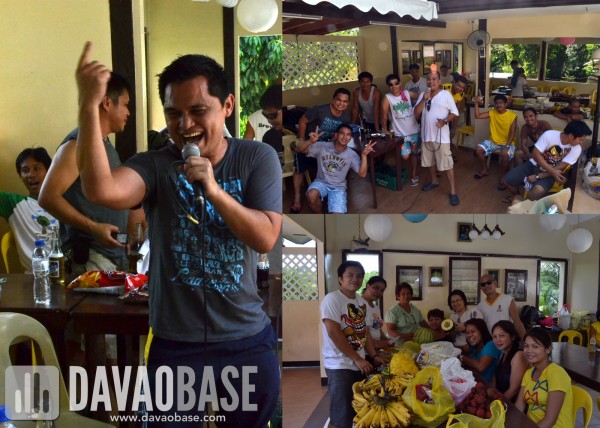 The resort also has several rooms and cottages for overnight stay. The cheapest is the Standard Room at P1,200 for single occupancy. Meanwhile, I'm curious about their Whole House composed of 4 bedrooms and 4 toilet & bathrooms good for 9 persons. At P6,500 a night, it's a good option for big families who want to escape the usual daily grind.
I was not able to enjoy the other amenities of Davao Eagle Ridge Resort. But I must say that when the next opportunity for a family gathering or a group activity arises, I'm sure to consider this resort as part of my choices.
————————-
Davao Eagle Ridge Resort
Upper Ulas, Davao City
Phone (082) 295-3818, (082) 286-2151
Mobile 09285009241