Quimpo Boulevard has slowly and steadily grown into a popular food district. One recent addition to its roster of food destinations worthy of repeated visits is Sito's Family Restaurant.
The place somehow reminds me of the old Harana restaurant in Matina, since aside from serving good food, Sito's also has a playground where kids can have fun while adults do some catching up.
Sito's also offers a choice for diners to either stay in the open area or in the air-conditioned room. It also has a drive-thru for those who just want their food to go.
Our top favorite at Sito's would have to be the Fried Hito (P99 with unlimited rice or P299 for the Hito Basket). Of the four times we've been there in the past couple of months, we have always included Fried Hito in our food orders.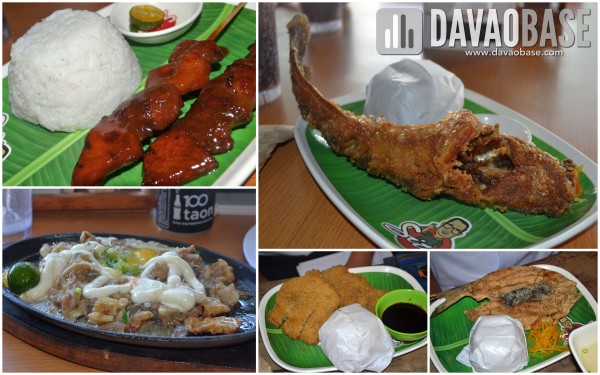 We usually try our long-time favorite sisig in similar restaurants we visit. Sito's sisig, however, was too sweet for us.
We also enjoyed their desserts and other menu items such as pork barbecue, grilled pork chop, lumpia and palabok.
Sito's Family Restaurant
Quimpo Boulevard corner Sandawa Avenue, Davao City