It has been almost a year since Peri-Peri Charcoal Chicken landed in Davao City as its first branch outside Metro Manila. It has also been quite a while since we last tasted the distinct Portuguese-African flavor of their signature grilled chicken. And so we grabbed the opportunity to savor their chicken along with other menu offerings as well.
As always, the Lemon and Garlic Chicken gets high marks for its flavorful skin and succulent meat. The chicken is sourced locally through a top chicken brand, and is trimmed of excess fat during grilling. We loved it as much as we did the first time we visited Peri-Peri. But this time, we dined on a Full Platter (P668) comprised on 8 pieces chicken sitting on a bed of Java Rice with side dishes. Oh my, the Java Rice was superb!
The highlight of this Peri-Peri meal, however, was the Clubhouse Quesadilla. Imagine four slices of tortilla loaded with chicken, ham, cheese, egg, lettuce, onions and tomatoes, and served with fries on the side. It's an absolute feast, and yet is reasonably priced at P168 for 4 pieces or P298 for 8 pieces. Because of its awesome flavor and humongous serving portions, Clubhouse Quesadilla is now on our list of food favorites.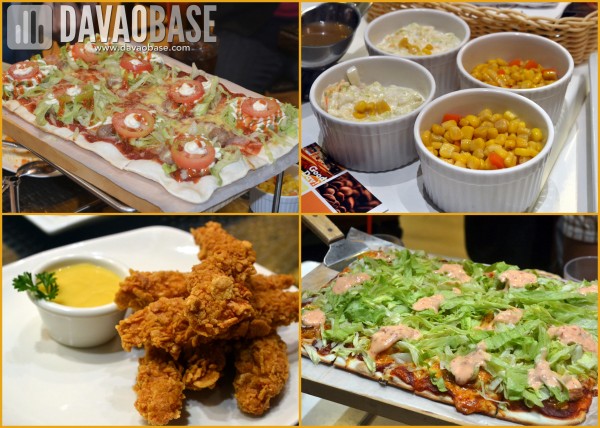 We also got the chance to taste their other menu offerings such as Cornflaked Chicken Tenders with honey mustard sauce (P188 for 6 pieces), Bacon Cheeseburger Pizza (P295), and Shrimp Diablo Pizza (P345). Corn and Carrots as well as their Famous Coleslaw are served with the Full Platter, or may be ordered separately at P35 each.
Peri-Peri Charcoal Chicken is currently working to expand its menu offerings. The management is looking to offer more soup variants in conjunction with their highly successful Soup and Beverage All You Want Promo (P49), as well as new desserts.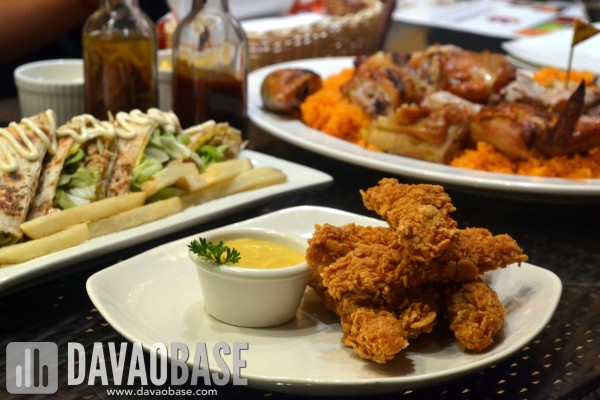 We believe Peri-Peri Charcoal Chicken deserves repeated visits. We're already salivating for our next bite of Clubhouse Quesadilla!
———————————-
Peri-Peri Charcoal Chicken
Ground Floor, The Annex at SM City Davao
Phone (082) 282-3998