Our next Sooo Pinoy food stop after D'Leonor Hotel was The Ritz Hotel at Garden Oases.
The Ritz Hotel at Garden Oases, a downtown hotel that offers travelers several accommodation options to suit one's budget – from standard rooms to the Oases suite, is best known for its convention center. We personally know several couples who had their wedding reception in Garden Oases. It is also a venue of choice for many business meetings and family gatherings.
In our recent visit as part of the Sooo Pinoy Davao food tour, The Ritz Hotel at Garden Oases offered us Pinakbet with Lechon Kawali (with gata), Fresh Kinilaw (malasugue) and Bulalo.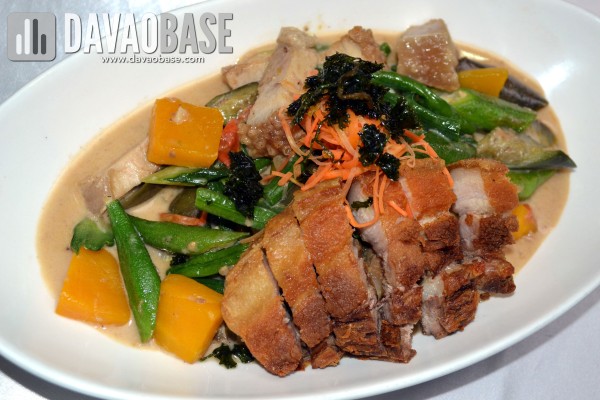 The Ritz Hotel Davao has a total of 88 fully air-conditioned rooms and suites, outdoor swimming pool, playground for children, restaurant, coffee shop, spa and ample parking space.
The Ritz Hotel at Garden Oases
Porras Street, Bo. Obrero, Davao City
Tel: (082) 228-6885 to 87
Fax: (082) 222-2998
Website: www.theritzhoteldavao.com