Due to work and other concerns, we were not able to participate in all the destinations of Sooo Pinoy in Davao City, but we surely had a lot of fun (eating and chatting!) in the few stops we were able to visit.
One of the Sooo Pinoy stops was D'Leonor Hotel, which is located along the busy street of J.P. Laurel, Bajada. It offers not only a convenient place to stay for business travelers and tourists, but also several dining options for guests and visitors.
In our visit, we had D'Leonor Fiesta Lapu-lapu (P95 per 100g) and Roasted Chicken (P360 for 1 whole chicken).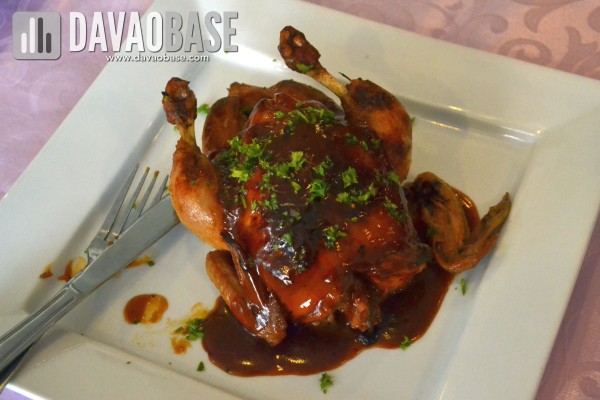 D'Leonor Hotel also has board rooms (capacity: 20 people) and function rooms (capacity: 200-400 people) for meetings or events.
D'Leonor Hotel
J.P. Laurel Avenue, Bajada, Davao City
Tel: (63 82) 221-1160 / 222-3685 / 221-3691 / 222-3994