A week after the SMB Brewing's summer outing in Bluejaz, we went on a 4-hour road trip from Davao City to Koronadal City in South Cotabato for a family summer outing / Mother's Day celebration. Our destination — Paraiso Verde Resort and Water Park!
The Moby Wave Pool is the resort's main attraction. It does not really impress at first glance. Without the waves, it looks just like a normal pool with a gradual slope that resembles a shoreline. But once the waves start coming, swimming in the wave pool becomes so much fun!
We recommend, though, that even if life guards are around to watch over the swimmers, parents should still keep an eye on their kids. We noticed a small boy gasping for air when the waves started to rise, and we had to help him get on our floater. The pool has a maximum depth of 4 feet, but if you add the height of the waves, the water could go as high as 10 feet, which a small boy may not be able to manage on his own.
The wave pool also features a giant bucket dropping 400 gallons of water to the pool. Positioning yourself below the bucket drop is like having an instant massage after a "battle" against the waves.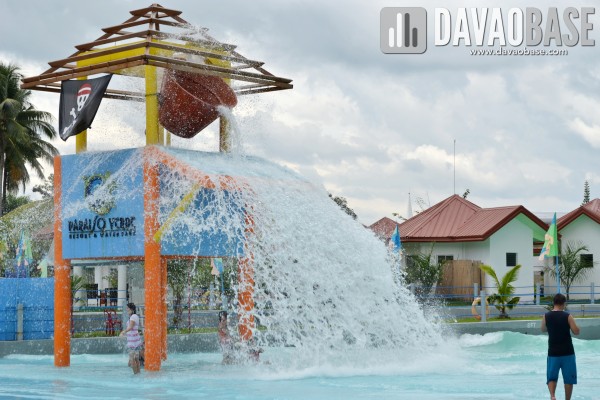 Paraiso Verde Resort and Water Park also has Freestyle Swim Pool, Adventura River Rapids and Wiggles Kiddie Pool, which we all tried — yes, including the kiddie pool! =)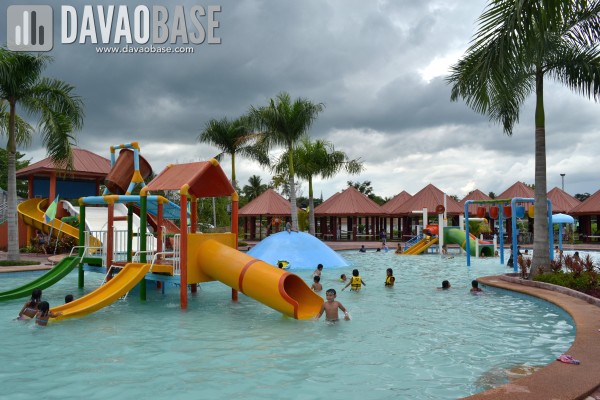 The skies turned dark in the afternoon of the day we visited Paraiso Verde (as you could see in the photos above). But after 30 minutes of heavy rain, the skies were clear again and we're back to playing in the water (the dark skies came back later, though, just in time when we're ready to leave).
We rented an Aircon Cabana, but we opted to make the most of our visit and stayed in the Freestyle Swim Pool during the rain since it was partly covered anyway. An Aircon Cabana can be rented for P1,200 for the entire day. It was great for us who wanted a comfortable and private place to change and to rest. The resort doesn't offer overnight accommodations.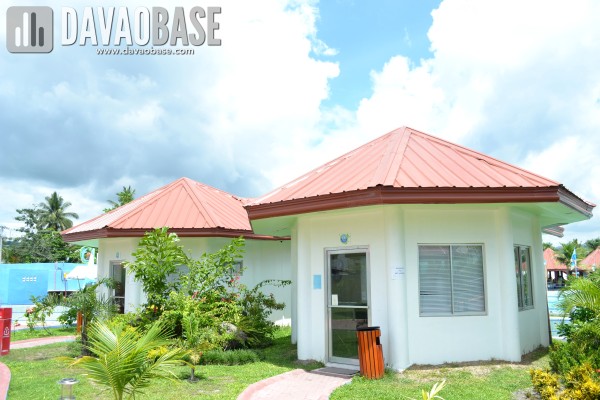 Entrance Fee to Paraiso Verde Resort and Water Park is P200 (general admission). For kids 2 feet to 4 feet tall, entrance fee is P150. For kids below 2 feet, entrance is FREE. If you plan on bringing food, corkage fees apply, depending on the number of people in your group (regardless of the amount of food you bring).
For groups of 1-20 guests: P300
For groups of 21-100 guests: P500
For big groups, every 100 guests: P1,000
For lechon: P500
We did not bring food, so we ate at the resort's Aqua Cafe, which offers rice toppings for P80, barbeque for P80 to P85, plus merienda, desserts and drinks at reasonable prices.
After a day of fun under the sun (and the dark skies), we left tired but happy. It was truly a fun place for the entire family!
If you would like to have a fun day in the sun with the family, look into some travel deals and get down to Paraiso Verde Resort and Water Park.