Davao is not only home to ethnic products and natural wonders, but it has also welcomed modern food fare — such as gourmet chocolates and marshmallows.
We recently sampled some of the products of Pia Mallows, and I just can't get enough of them! Their banner product is the Pia Mallow, a fluffy marshmallow coated with rich Belgian chocolate and your choice of toppings (toasted cashew nuts, chocolate nonpareils or roasted almonds).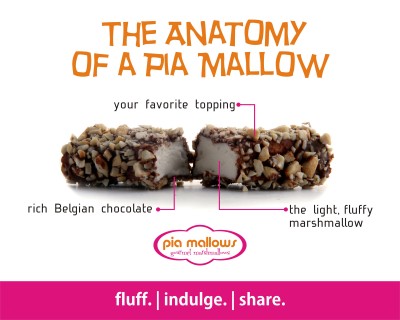 My favorite would have to be the oh-so-delightful Belgian Chocolate filled with creamy Durian. It is THE chocolate for chocoholics!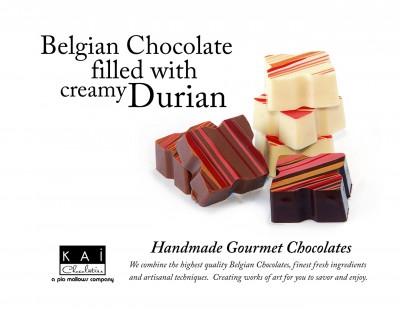 And here's their (unofficial) product endorser — cute little Pia holding a box of Pia Mallows. She's the daughter of owner/chocolatier Kai.
Pia Mallows is the brainchild of Kai, whose penchant for chocolates drove her to create gourmet chocolates readily available in Davao. Her products are made of European chocolates combined with local ingredients.
For more information and orders, visit Pia Mallows on Facebook, or you may call 0922-8372667.