Over 200 students from 110 schools across the country participated in the AboitizPower Environmental Essay Writing Contest 2010. The competition's theme was "I Hold the Future: Preserving the Philippine Biodiversity."
Nine made it to the finals held at the Makati Shangri-La Hotel in December 2010, including second placer Jubelle Angeli Maturan of the University of Mindanao and Jose Gabriel Manulid and Francesca Maree Testa, both from the Ateneo de Davao University.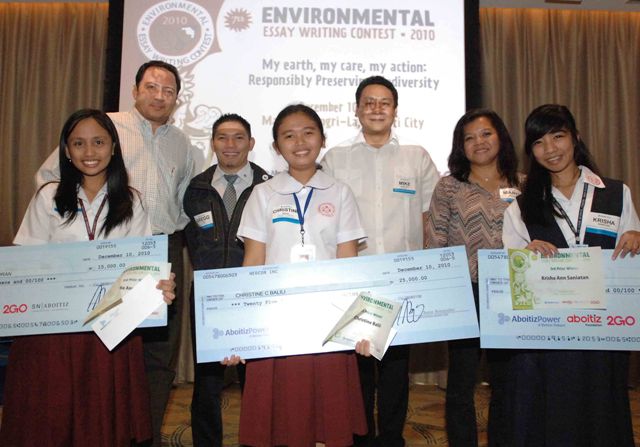 Jubelle received P15,000 while first placer Christine Balili of Misamis Occidental National High School took home P25,000 and Krisha Ann Saniatan of Saint Louis Center received P10,000. Other finalists were given P5,000 each.
The contest was sponsored by Hedcor, Inc. in cooperation with SN AboitizPower, Aboitiz Foundation and 2Go.
Congratulations, Jubelle!