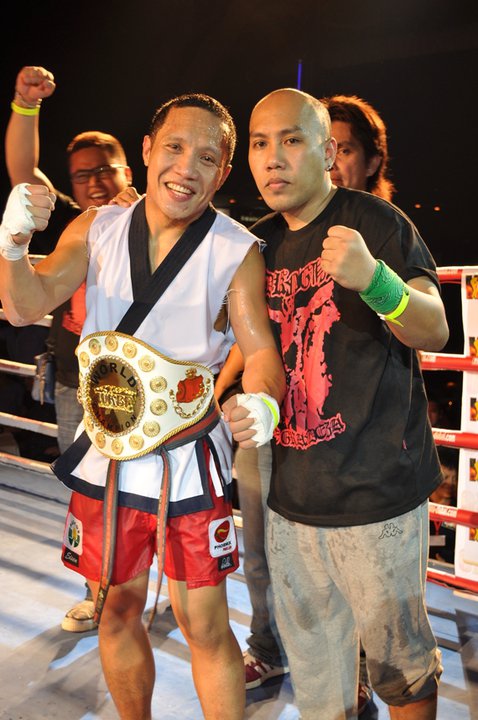 Another Dabawenyo kicked butt this month.
Master Steve Grandeza earned the World Kickboxing Federation (WKBF) Super Welterweight World K1 belt on October 1, 2010 in Dubai, UAE. Grandeza triumphed over early favorite Al Hassan Okine, making him the first Filipino to win a professional title in kickboxing.
Steve Grandeza hails from Davao City. He is an alumni of the Ateneo de Davao University, and has been active in the field of martial arts, particularly in the discipline of Soo Bahk Do (Tang Soo Do).
Congrats, Steve!