As the year 2009 draws to a close, Wifey and I decided to prepare for the yearend by pigging out! 🙂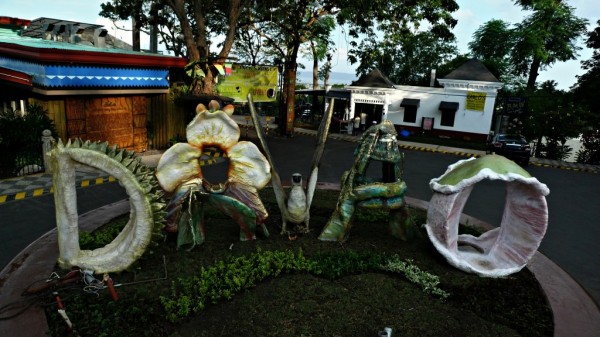 Our gastronomic stop: Taklobo Restaurant at Jack's Ridge. Yes, we've been to this place many times already, but we haven't sampled their best dishes yet. This time, we chose to eat the more pricey dishes on their list.
Their T-Bone Steak was king of the menu. Frankly, this was the first time that I was able to eat a steak of this size. And I wasn't disappointed. The steak sat on a sizzling hot plate, and was very juicy. It was drizzled with butter-infused mushroom gravy, which was a perfect complement to the flavorful dish. My only complaint is the tenderness of the meat, which could have been better with a few more minutes of searing.
Meanwhile, we give the Sweet & Sour Prawn four thumbs up! The succulent prawns were bathed in deliciously thick red sauce, which somehow reminded me of Singapore's Cereal Prawn and Chili Crab.
Yummy!
—————————-
Jack's Ridge was jampacked with tourists and locals during our food trip. It definitely shows a good sign that Davao City is slowly turning itself into a tourist-friendly destination.