by: Eduardo Nigel de Castro
If you're a big fan of choral music in Davao City, then you've probably heard about the concert that took place last November 28 – the 1st Magis: All-Ateneo Glee Club Concerto. If you've also missed out on this event, then you've probably been hiding under a rock for the past few months. But seriously, let's go over this concert in a bit more detail.
The concert was held at the Finster Auditorium located at the 7th floor of the Ateneo de Davao Jacinto Campus. Suffice to say, the number of seats available were limited, but the sound that the venue provided was next to none, making the concert highly enjoyable and entertaining.
The 1st Magis: All-Ateneo Glee Club Concerto was a back-to-back concert by the Carillon Ateneo de Davao Glee Club and Ateneo de Manila's Glee Club. Since this was the first collaborative performance between the two Ateneo schools, it generated a lot of buzz on and off campus.
Thankfully, the night itself was a complete blast. AdMU's Glee Club, officially called the Ateneo College Glee Club (ACGC), held the audience in awe with their well-trained voices and powerful repertoire of songs. Their renditions of the songs Purihin ang Panginoon, Pamugun, and the Cebuano medley were some of their most formidable pieces, as choral enthusiasts and performers admit.
Not to be outdone, the Carillon Ateneo de Davao Glee Club also had aces up their sleeves. While Carillon also performed songs such as Duerme Negrito, O Sifuni Mungu, and Eres Tu, the songs that won the crowd over were the mainstream songs such as Bohemian Rhapsody, Man in the Mirror, and Abba Acapella Medley. While the ACGC mesmerized the audience with their singing alone, Carillon had a bit of choreography, which was definitely, as most people in the audience say, the highlight of the performance.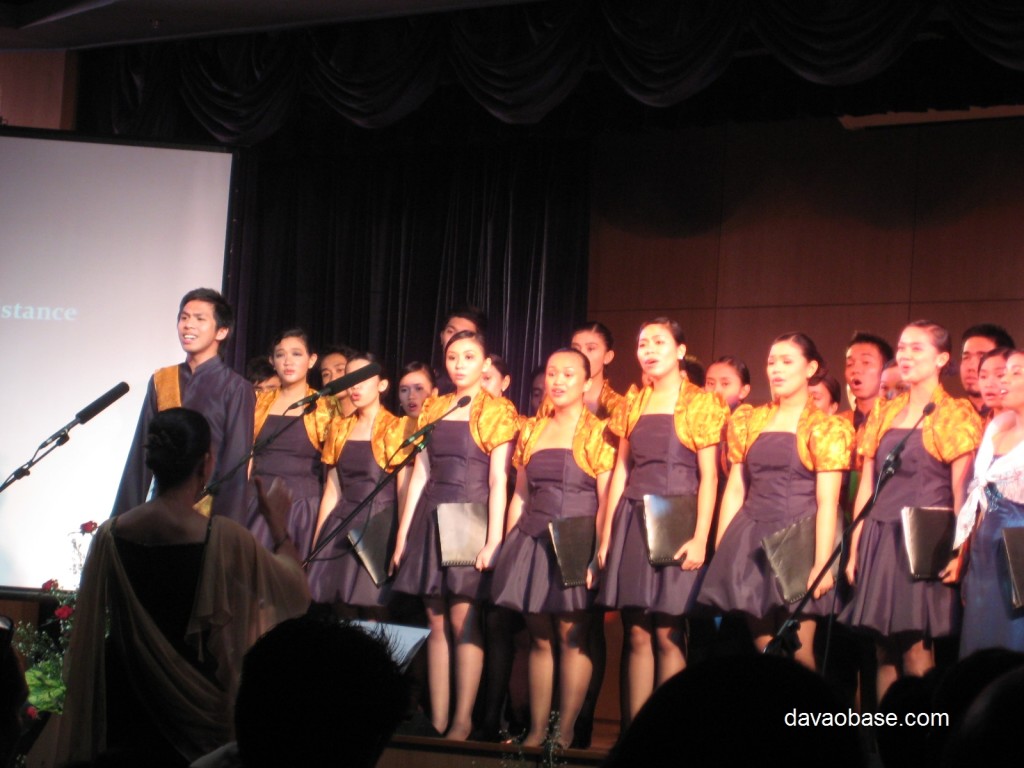 Of course, joint performances were done as well, as both choirs sang the highly popularized Go the Distance and interestingly, Carl Orff's O Fortuna, in which the Ateneo de Zamboanga Band made a surprise video performance to accompany the singers. Truly, this was a night to remember, and hopefully more Ateneo schools can participate in the next Magis concerts, which is something that all of us can look forward to.
Kudos to the Ateneo Glee Clubs for a job well done!
—————————-
Eduardo Nigel de Castro is a graduating AB Sociology student of the Ateneo de Davao University. He is a member of the Carillon Ateneo de Davao Glee Club.