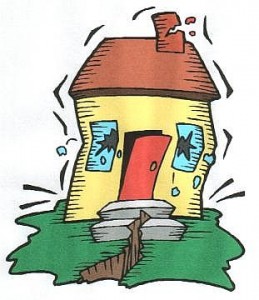 "Did you feel the earthquake this afternoon?"
Most of the people whom I asked today never noticed the shaking past 3:00 PM. Instead, some of them just felt dizzy during that time.
Allow me to declare this incident officially: It was not dizziness, people. It was definitely an earthquake.
The US Geological Survey detected the earthquake 100 km from General Santos City — that's about 130 km off Davao City. The earthquake shook its epicenter at a magnitude of 4.8.
We already knew it was a seismic activity even before we read the news. How? Hubby was working in his office on the second floor, while Wifey was administering a Trigonometry exam on the fifth floor of the Ateneo de Davao University. Naturally, we both felt our respective buildings sway left and right!