With more than a million books up for grabs from 50% to 90% off recommended retail price, The Big Bad Wolf Book Sale returns to spread the love of reading.
The World's Biggest Book Sale returns to Davao City with a wide variety of choices and 50% to 90% off recommended retail price for book lovers. The Big Bad Wolf Book Sale will be open 24 hours a day to Dabawenyos for 11 days on November 22 to December 2 at the Enderun Tent, Azuela Cove in Davao City. Entrance to the Sale is FREE!
With over 150,000 visitors last year, the Big Bad Wolf Book Sale is excited to welcome more book lovers this year bringing you over a million-brand new English books on sale.
An exclusive to the Big Bad Wolf Book Sale and a bestseller among Filipinos all through the nation, The Big Bad Wolf Book Sale will once again be bringing the Magical Books with Augmented Reality (AR) technology to the Book Sale. These books aim to assist in a child's learning and development as they are able to interact, read, play and learn using its cutting-edge technology to revolutionize reading for young ones. Included among this category are classics such as 'Little Red Riding Hood' and eight new titles such as 'ABC Fun with Mickey' and '123 Counting Fun with Mickey'.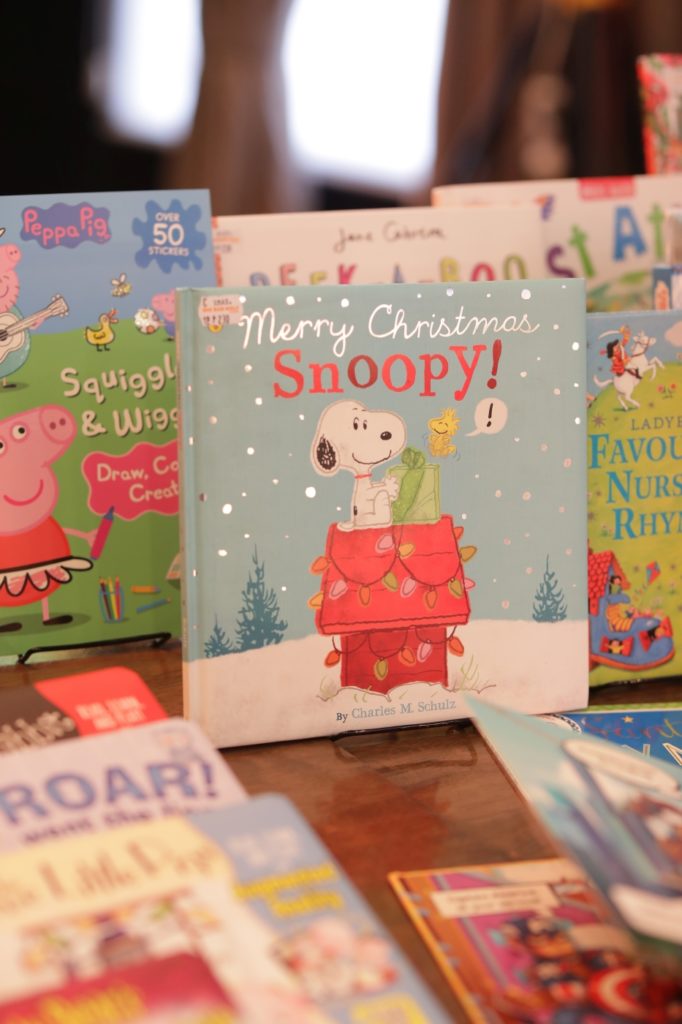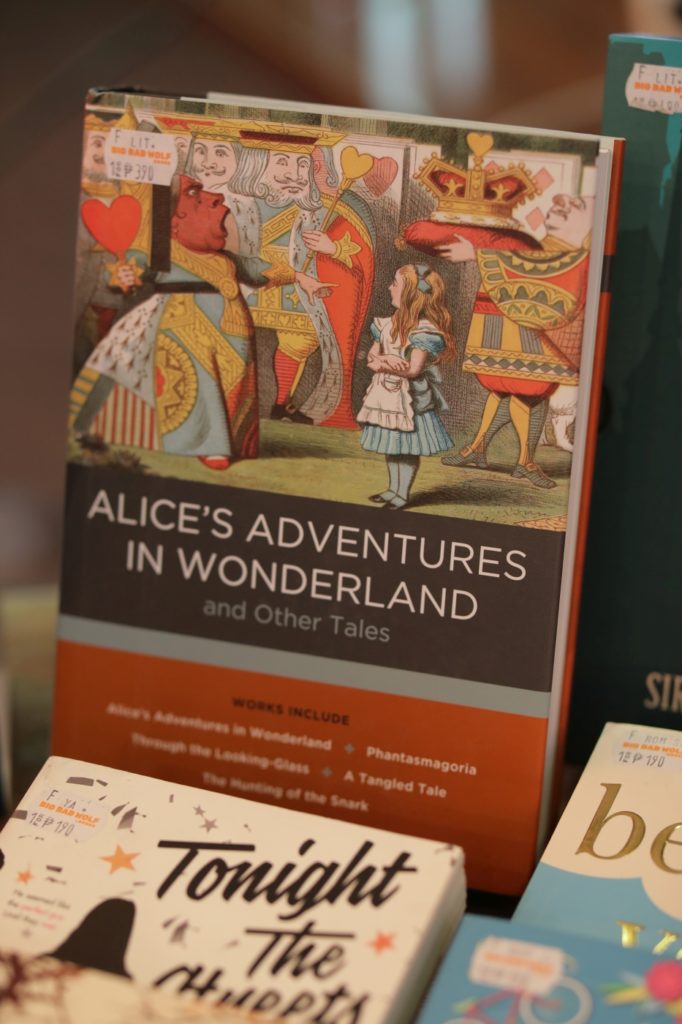 Avid readers can expect multiple genres that include fiction, non-fiction, children's books, and premium titles at the Book Sale. Visitors can enjoy browsing through the wide selection of fiction titles, which includes literature, thriller, romance, and young adults.
Numerous genres such as music, self-help, architecture, biographies and many more will cater to everyone's needs and allow people to pick up new books they've never tried before. The children's books, which includes activity books, pop-up books, picture books, coloring books and audio books will leave parents spoilt for choice and encourages them to create a love for reading from a young age.
"The Big Bad Wolf Book Sale travels globally and has explored four cities in the Philippines so far including Manila, Davao, Cebu and Pampanga. It has been amazing to see droves of people, young and old, come together for the love of books. With last year's turnout, we're excited to see more Davaoeños at the Big Bad Wolf Book Sale this year and hopefully we are able to continuously instill and create a love for reading. Through the enthusiastic welcome that we have received, it is heartwarming to see that Filipinos are looking forward to attending our Book Sale again in Davao this year," said Jacqueline Ng, Co-Founder of the Big Bad Wolf Book Sale.
Big Bad Wolf also advocates a number of charities through its Corporate Social Responsibility (CSR) arm, the Red Readerhood (RRH) that enables readers to give the best to the least. In the Philippines, the Big Bad Wolf Book Sale works with Gawad Kalinga, as they reach out to communities in the country by giving back and helping to make a difference in every place they visit. Sharing the same advocacy with the Sale, Gawad Kalinga has been working with The Big Bad Wolf Book Sale in promoting literacy, reaching out to children and adults, and sharing with them the joys and benefits of reading, as both organizations believe that reading is meant for all.
During the Big Bad Wolf Book Sale Davao 2018, 2111 books were donated to various villages, home and elementary schools in Patag, Misuhumey, Pegalongan, and Dumalogdog. In 2019, the initiative has continued on by collecting 13, 679 books in Manila, Pampanga and Cebu. This year in Davao, the collected books will be distributed to Sibol Villarica, Sibol Cogon, Sibol San Nicolas, Sibol Mahayag, Sibol Medsa in hopes of spreading knowledge to the children there. To kick start the donations, the Big Bad Wolf Book Sale will be pledging 500 books.
"Gawad Kalinga partners with institutions or individuals that can inspire the young to dream and build a poverty-free nation. A future full of hope! The Big Bad Wolf Book Sale is one of those big businesses with a big heart. They make great books available and accessible to every Filipino especially the poor. This is a cause worth venturing into at a cost that is affordable for everyone," said Harvey Maraguinot, Movement Building Head of Gawad Kalinga.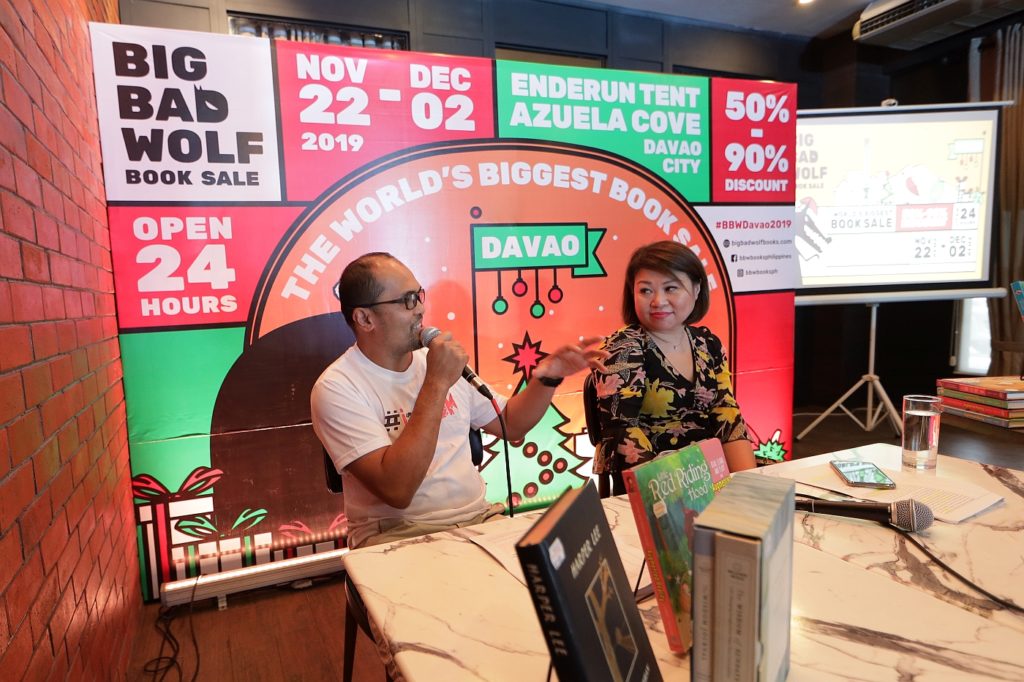 Now on its 10th year, the Big Bad Wolf Book Sale aims to encourage reading by providing high-quality, brand-new English books at low prices by visiting more cities in countries such as Taiwan, United Arab Emirates, Indonesia, South Korea, Pakistan, Malaysia, Myanmar, Sri Lanka, the Philippines and Thailand.
---
About Big Bad Wolf Book Sale
Known as the World's Biggest Book Sale, the Big Bad Wolf Book Sale specializes in providing the widest selection of books possible at the lowest possible prices. It offers brand new books at discounts as high as 50% – 90%, with the primary aim to encourage people of all ages to discover the joys of affordable, accessible reading. The Book Sale features a wide range of books across all genres, including fiction and nonfiction bestsellers, young adult fiction, as well as an extensive collection of children's books.
The Sale, the brainchild of BookXcess founders Andrew Yap and Jacqueline Ng, has been a landmark event in Kuala Lumpur, Malaysia since 2009. In 2018, the Sale visited 16 cities in 7 countries and in 2019, the Sale ventured into 3 new countries; Myanmar, Pakistan and South Korea.
The Sale has toured across cities in Malaysia and abroad to Thailand, Indonesia, Sri Lanka, South Korea, the Philippines, Taiwan, United Arab Emirates, Myanmar and Pakistan with no plans to stop in making reading affordable for readers around the world.