A few days ago, we posted on our Facebook page a teaser of the secret we so want to share:
Meron akong sikreto,
hindi ko sasabihin.
Pero kung ako ay pipilitin,
sasabihin ko rin.
#IGotASecret #DoYouWantToKnowASecret #McDo
So, do you want to know what this secret is? Then, let's follow little Joachim. He has a secret, and he's excited to share it with everyone!
Here's Joachim at McDonald's, and he looks so happy just seeing his special burger from the McDonald's Secret Menu!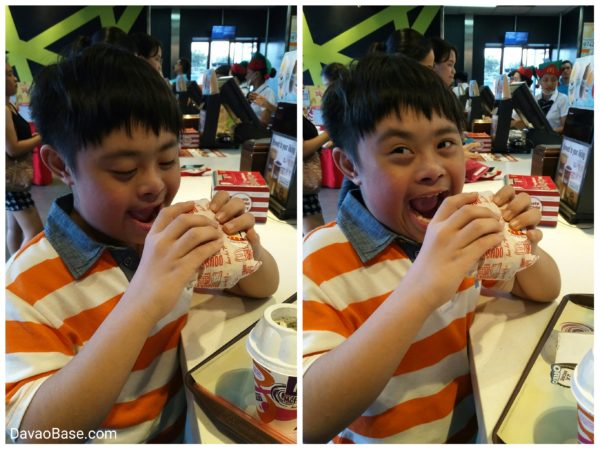 THE SECRET IS OUT! Little Joachim shares McDo Secret Menu burgers with his kuya Liam. Available special combo sandwiches are:
Surf 'n Turf
Triple Cheeseburger
Double McChicken
Double Quarter Pounder with Cheese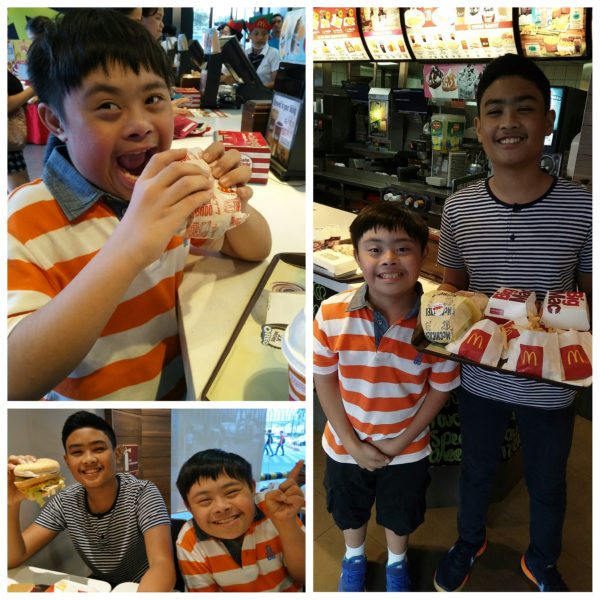 Enjoy McDo Secret Menu burgers with the family!
We ordered the four Secret Menu sandwiches and enjoyed them all, but the Surf 'n Turf emerged as the star of our meal. We loved the explosion of flavors brought by the combination of a crispy fish patty and a pure beef patty, plus American cheese, shredded lettuce, onions, pickles and special sauce.
The Secret Menu items are not on their menu board (secret, d ba?), but you can enjoy it anytime from 10:30 AM to 4:00 AM (regular hours) at any McDo store near you or via McDelivery. You can simply ask the store crew for their Secret Menu and they will gladly prepare the special sandwiches for you and your friends.