Global tech company OPPO recently dropped by Davao City to showcase its latest camera phone dubbed as the "selfie expert". We had the opportunity to check out its brand new smartphone release called OPPO F1s, and witnessed some of its fantastic features.
Best Selfies and Snaps With Upgraded Front and Rear Cameras
OPPO F1s is designed to capture beautiful selfies with its genre-defining 16-megapixel front-facing camera with a 1/3.1-inch sensor and a large f/2.0 aperture. People who like taking selfies will definitely love the smartphone due to its built-in beautification app called Beautify 4.0, an Auto Mode Screen Flash, and eight photo filters.
Meanwhile, to avoid shaking when clicking on the shutter button, you can activate the shutter by voice command or by flashing your palm onto the camera. In addition, groupfies are more convenient, thanks to the phone's panorama feature.
The 13-megapixel rear camera also packs a mean punch with powerful plug-ins like the Expert Mode, Ultra-HD, GIF, and double exposure.
Fast, Powerful, and Beautiful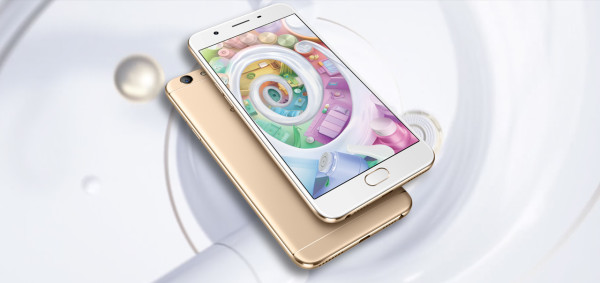 OPPO F1s runs on an octa-core processor, 3GB RAM, and 32GB ROM, all of which ensure lag-free phone use. In fact, the F1s comes with a home button fingerprint recognition feature that unlocks the smartphone in 0.22 seconds.
Despite the power behind the phone, you don't have to worry about draining your battery because the power-saving features of its operating system ColorOS and its 3075mAh battery can let you enjoy the F1s for an entire day.
Meanwhile, the metal frame and sleek feel of the OPPO F1s complement the beauty in its hardware and software. Its 5.5-inch screen is protected by Corning Gorilla Glass 4.
Price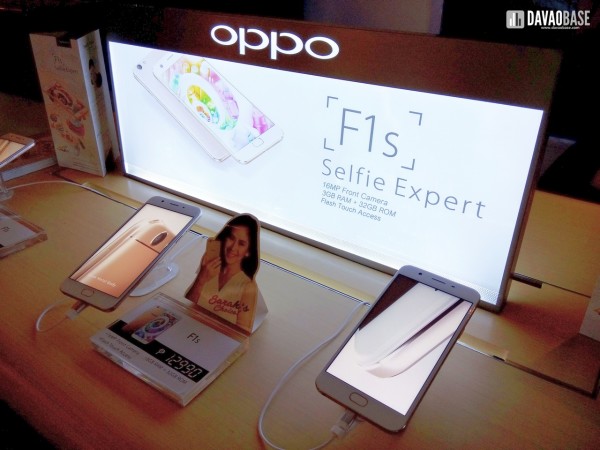 At the suggested retail price of P12,990, OPPO F1s is really a huge steal in the smartphone market today. Its launch date last August 19 was highly anticipated, resulting to over 190,000 units sold in the first three days of release. "We never expected that consumers would be this enthusiastic about the F1s. It's overwhelming to know that our first units sold out in three days," according to Stephen Cheng, OPPO Marketing Brand Manager.
The OPPO Team's visit in Davao last October 6 was their first time to do a regional media launch for their brand.
[Information about the OPPO F1s courtesy of M2.0 Communications]