As part of its celebration of the Mid-Autumn Festival this year, Marco Polo Davao is showcasing delectable and exquisite mooncakes. The premier hotel's Osmanthus Gold Mooncakes are carefully wrapped in a regal and sophisticated packaging that is reminiscent of the elegance of Marco Polo Davao.
The hotel celebrated the annual Chinese festival last September 15 through a special dinner at the Lotus Court. The festival is launched every 15th day of the eighth month of the lunar calendar, which fell on September 15 this year.
It was my first time to see a mooncake wrapped so decadently, and this special mooncake by Marco Polo Davao is a fitting kick-off to the festival.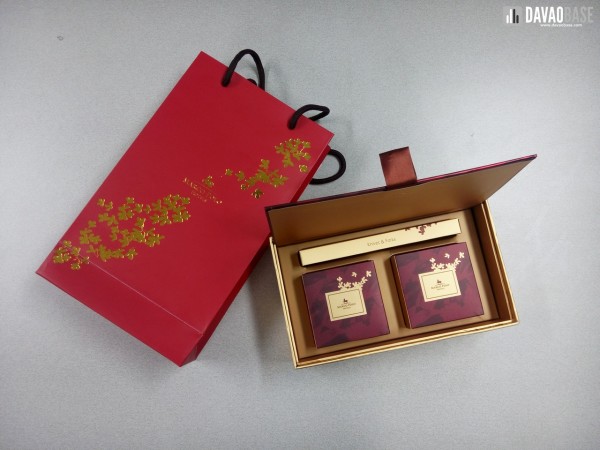 #MarcoPolodavao #HeartofDavao #MidAutumnFestival2016 #Mooncake