I don't know how Filipinos have grown fond of Chinese cuisine, but we all cannot deny that we love noodle soup, dimsum and congee.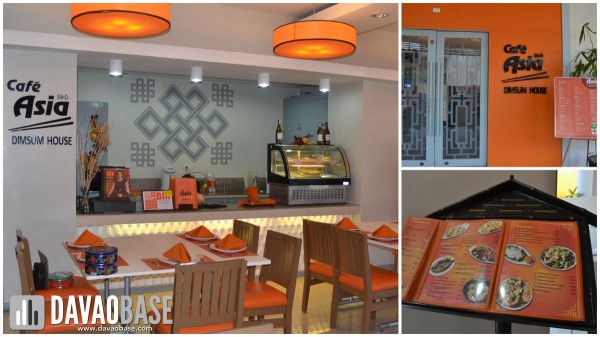 Amidst the recent emergence of other foreign cuisine and Manila-based restaurants in the metro, Cafe Asia Dimsum House has been quietly serving its own brand of Chinese dishes the way families and groups like to have them.
The Chinese restaurant is situated in the Metro Lifestyle Complex, near Banana Berry and Antonio's. One look at the place and you'll surely ignite your love for Chinese, especially because of the glowing orange-colored theme of the restaurant.
An interesting sight inside the restaurant is its huge wall panels of familiar Dabawenyos displaying their love for Chinese food. You won't miss the pictures of famous TV personality Ian Garcia and photographer Jasper Huang.
And now, the most important moment of our visit to Cafe Asia: eating! Wifey and I were awestruck by the delectable array of Chinese dishes on our table. It was literally a feast for lovers of Chinese cuisine — a wide array of dimsum and rolls, piping hot thick soup, and mouth-watering meat dishes.
Here are our standout favorites:
Seafood Roll with Mango (P245). It's a crispy fried roll stuffed with an assortment of seafood and bits of mango. Sweet and savory all in one! Good for sharing between 3 to 4 people.
Yang Chow Fried Rice (P195). The king of fried rice is here in Cafe Asia. This is already a complete meal in itself, packed with vegetables, meat bits and heaps of perfectly cooked rice.
Salt and Pepper Spareribs (P145). Here's one of the sulit dishes at the restaurant. This version of the popular spareribs dish has just the right amount of kick, and the meat is so tender.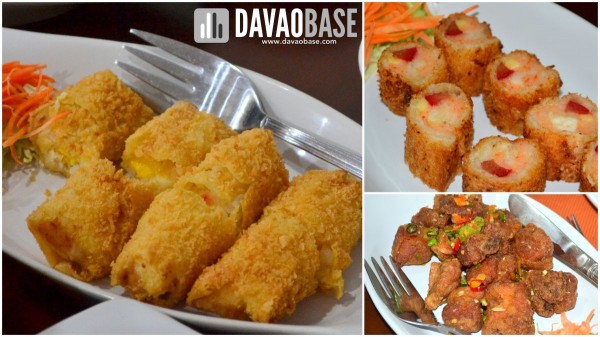 I also personally like the Watchay Soup with asparagus and quail eggs (P105), Curry Chicken in Hot Pot (P175) and Fried Shrimp Roll (P155). By the time we got to dessert — a visually appealing Buko Pandan with Vanilla Ice Cream (P70) — our stomachs were already full, but we still managed to empty our dessert bowls!
It was refreshing to discover another foodie destination, and it's heartwarming to be reminded of my desire for Chinese food. Cafe Asia serves their dishes in group-sized portions, so I would highly recommend that you bring your friends and family to the feast!
—————————
Cafe Asia Dimsum House
Ground Floor, Metro Lifestyle Complex
Phone (082) 300-5245 or (082) 295-6995