Regular Starbucks visitors are excited to get their hands on the new 2014 Starbucks Planner.
I know of some friends who are diligently collecting stickers for this, and it got me curious — what is in it and how do you get one?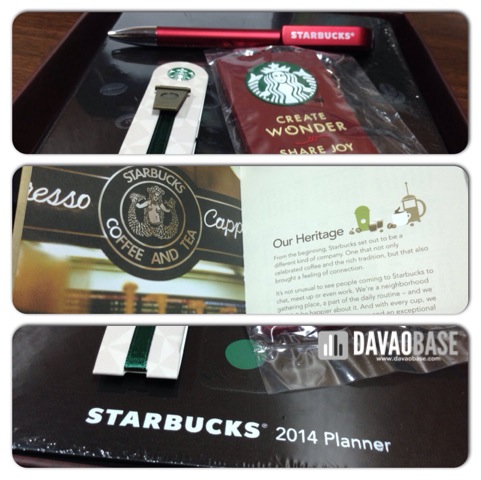 The Starbucks Planner, true to being a 'planner', contains several pages where you can write your appointments and other stuff you want to remember.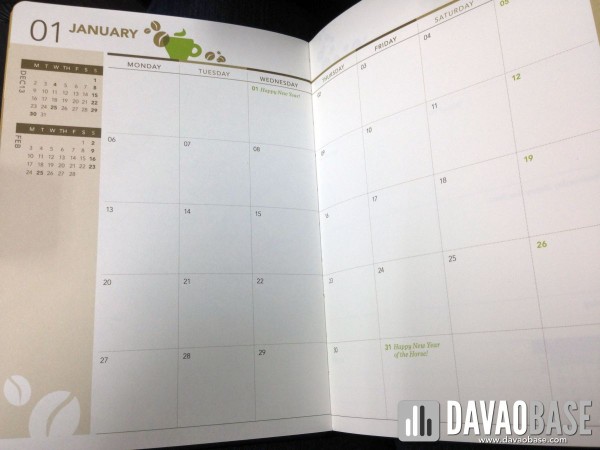 On top of helping you organize your schedule, this planner comes with discount coupons Starbucks regulars would love, like free coffee, coffee refill, tea or other beverages; discounts on coffee, lunch sandwiches or Starbucks merchandise; and free upsize or free add-on.
Also, it has an elegant design and it comes in 4 colors: yellow, brown, magenta and black. I got a black planner as a gift from Starbucks.
The Starbucks Planner is not for sale. So how do you get one? Here are 3 ways:
Collect 18 stickers from regularly visiting Starbucks. You get 1 sticker for every beverage you purchase. You need 9 stickers from the Starbucks featured Christmas beverages line-up (featuring Toffee Nut Latte, Peppermint Mocha and Gingerbread Latte) and 9 more stickers from the Starbucks core beverages line-up to get a Starbucks Planner.
Purchase Starbucks items worth P5,000.
It's a useful tool to have if you're the kind who likes to organize your schedules on paper. If you keep your appointments in an online calendar but frequent Starbucks enough to earn a planner, this would certainly make a nice gift to one of your best buddies this Christmas.