Successful beauty clinic chain Bioessence has its humble roots in Davao. From a 3-bed clinic 19 years ago, it has now grown into operating 50 branches nationwide.
In the press conference at Bioessece in Marfori, company President Dr. Emma Guerrero shared the company's secrets to success, its latest service Cryoslim and how clinics like Bioessence should not be one's first choice when trying to achieve optimum health and beauty.
Dr. Guerrero cited customer satisfaction – taking good care of customers – as well as innovation to be their formula to success. She shared how they are very careful when deciding to offer new products and services, making sure everything works to their clients' benefit before offering it to the public.
While she promotes the safety and efficacy of their services, Dr. Guerrero stressed that the first option for individuals working to enhance beauty or improve health should not be Bioessence, but proper diet – cut carbs, sugar and fats – and regular exercise. If these fail, then one can visit Bioessence for professional help.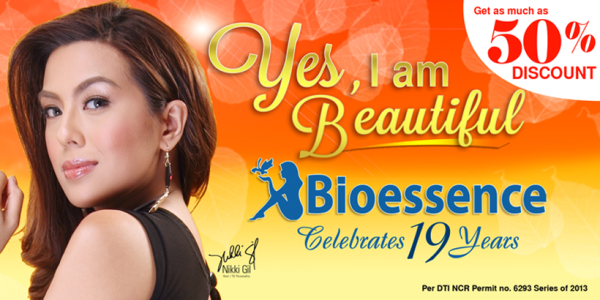 One of the professional slimming services that Bioessence is now offering is Cryoslim. It is a no-needle mesotherapy, making it a very attractive option for those who need help trimming down as it is non-invasive and requires no downtime. Immediately after one session of the treatment, which lasts about 1.5 hours, the patient can go back to normal routine.
One session costs P5,000 and this includes approximately 15 minutes on the Cryoslim machine and an hour of lymphatic drainage massage. A patient may be recommended to undergo 6 to 10 sessions.
Bioessence Gold
Marfori Heights, Davao City
Tel: (082) 224-0359 / (082) 224-0361