Let me start with a confession: Having my eyebrows threaded is not really one of my favorite things to do. So why this post right? Hahaha!
It's not that I don't like well-groomed brows. I like to have my eyebrows kept in shape, but the process is usually painful and time-consuming — and this is more than enough reason for me to settle for plucking my brows myself (that is, when I have the time) or having it shaved at a parlor (of course, we all know the results are not long lasting and the process comes with a high risk of getting cut).
What I did not realize then were: (1) shaving does not really help me achieve the right brow shape for my face, and (2) my previous threading sessions were painful and long because I did not have it done by real experts.
When I heard about Browhaus: The Brow Salon opening a branch in Abreeza Mall, I was more than happy to give it a try. After all, what's another session of eyebrow torture, right? WRONG. I prepared myself for pain, tears and total redness over my eyes — but all these DID NOT happen.
Brow architects at Browhaus train for months before they are given the chance to take a skills test. Only after they pass the tests would they be able to touch a client's brows. Ms. Monique of Browhaus even said they would rather have a shortage of personnel than compromise the quality of their services.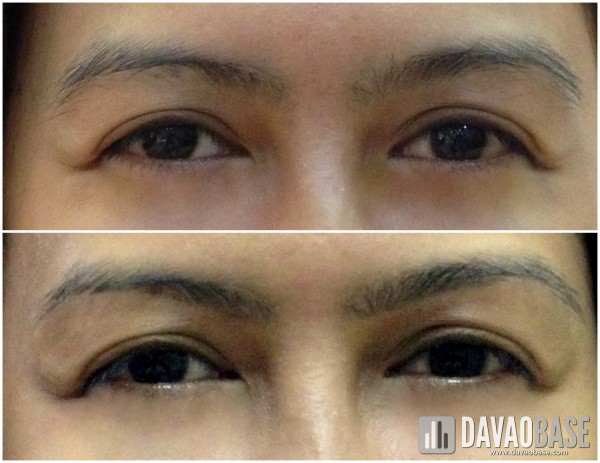 They also use special thread imported from Singapore, not the kind used to make clothes, and offer a line of products to help you maintain great brows until your next visit.
The Classic Threading service costs P598, which is pricier than most (if not all) basic brow shaping services currently offered here in Davao. However, the process was so quick and almost pain-free that I had to share the good news of having Browhaus in Davao to all the friends I met in the office after my session.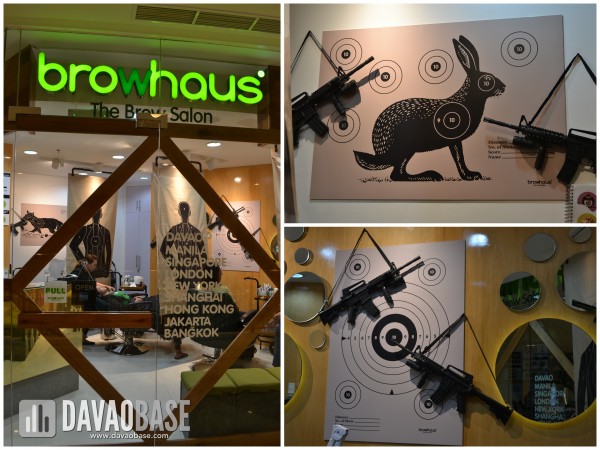 Also, as an opening treat, Browhaus Abreeza is offering 50% OFF until October 4, 2013.
Check Browhaus' menu of services:
Brow Services
Classic Threading – P598
Modern Tweezing – P598
Color Tweak – P950
Browgraphy (shaping and color tweak) – P1,298
Brow Resurrection (semi-permanent brow enhancement)

For Full Brows – P38,000
For Lengthening – P25,000
Tune up: Maintenance – P7,500
Lash services
Express Lash in Bloom Extension (cluster) – P2,750
Lash in Bloom Extension (strand by strand) – P3,800
Lash Curl Up – P2,200
Lashgraphy Color – P1,150
Other Services
Threading

Forehead – P320
Upper Lip – P200
Lower Lip – P200
Cheeks – P320
Sideburns – P640
Chin – P320
Sideburns + Chin – P900
Fingers – P260
Complete Workout – P1,600
Browhaus: The Brow Salon
3rd Floor, Abreeza Corporate Center (Abreeza Mall expansion)
J.P. Laurel, Bajada, Davao City
Tel: (082) 327-0038