Davao Light and Power Company recently announced two power interruptions on January 8 and 9, 2012. The said power outages will run for 15 minutes each.
Read below the official statement from Davao Light, as posted on their website:
The power interruptions will take place on January 8, from 9:45 PM to 10:00 PM, for the transferring of loads to its nearby substations and from 7:45 AM to 8:00 AM on January 9 for the normalization.

Affected by the service interruptions are the power consumers from Bankerohan Bridge going city south up to URC after Bago Bridge in Dumoy. This will include Matina, Maa, Ecoland, Bangkal, Catalunan Grande, Ulas, Puan and Dumoy.

Customers in Catalunan Pequeño, Mintal, up to Tugbok Elementary School will also be experiencing the said power outages.

Also affected are some of Davao City Water District's pumping stations in the south.

Meanwhile, customers in Calinan, Baguio District and other nearby areas along Davao-Bukidnon Highway will be experiencing the 15-minute power interruption during the normalization on January 9 only.
For more inquiries especially on power interruptions, please contact: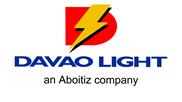 Davao Light and Power Co., Inc.
C. Bangoy Sr. Street (formerly Ponciano Reyes Street)
8000 Davao City
Contact Nos. (6382) 229-3572 / 221-2105