Recently, we've noticed that one of our favorite things to do is checking out bazaars. Aside from the cheap fashion finds, we simply like watching people 'attack' bargain stalls while we munch on the snacks also for sale on the sidelines. Usual bazaar items we find interesting are natural beauty products.
Natural Concoctions, which offers premium handmade soap bars, ensure that its products are natural, safe and made from quality ingredients. Most commercial soap manufacturers use cheap, harsh ingredients to cut costs and make their products last longer. Natural Concoctions soap bars, proudly made in Davao, are prepared using premium carrier oils so they don't clog up skin's pores.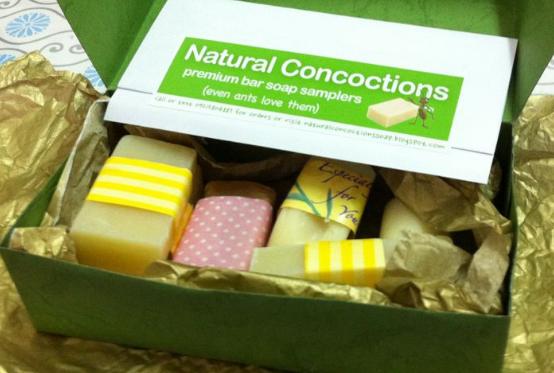 Below are some of the soap bar variants from Natural Concoctions. We have personally tried Tidy Tea Tree and Gorgeous Goat's Milk, and they truly feel mild and refreshing on the skin. We'll be trying Cool Cucumber and Crunchy Coffee next.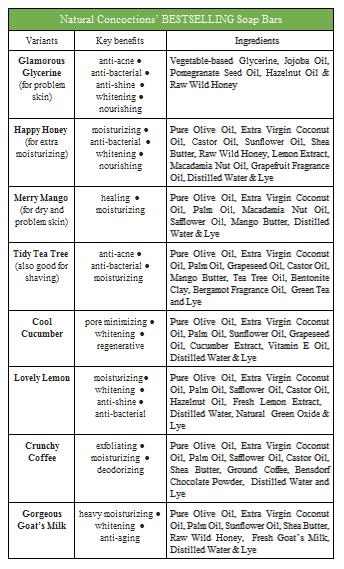 If you want to try Natural Concoctions, you may text or call 09215804883 or send an email to naturalconcoctionssoap@gmail.com.