St. Camillus Dormitel in Davao City gives the weary traveler a pleasant and affordable place to stay in. At the end of the day, when resting and recharging is what we need, a cool and clean dormitel gets the job done. St. Camillus Dormitel is located within the clean, green, and spacious grounds of the Southern Philippines Medical Center (SPMC) in Bajada, Davao City. (SPMC is formerly known as the Davao Medical Center or DMC).
The SPMC Cooperative Building houses the St. Camillus Dormitel, along with a foodcourt, a Chowking outlet, an internet café, and a beauty salon and spa.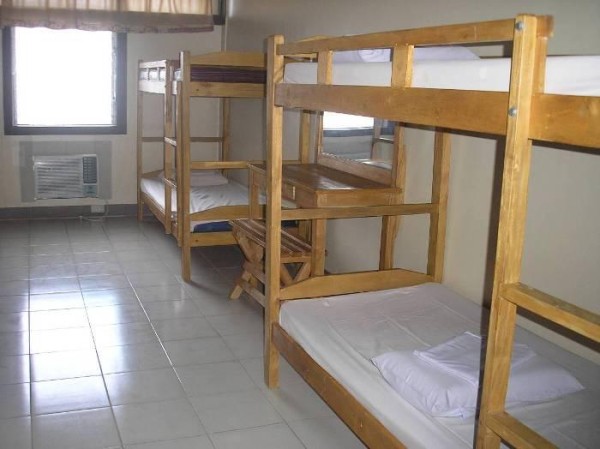 St. Camillus Dormitel can accommodate 120 people in its 15 fully air-conditioned rooms equipped with double-deck beds, dresser, and cabinet. It is perfect for interns, reviewees, seminar and convention participants, and other transients.
There is a lounging area with study tables, TV, and a snack bar highlighting Apo Natural Spring Water and Provida Sugarcane Juice for the enjoyment of the guests. Local and national newspapers are also provided daily to keep one abreast of current events.
Run by a kindly couple and friendly and efficient staff, St. Camillus Dormitel is a warm haven that visitors always return to.
At the very friendly rate of Php180/person/day, St. Camillus Dormitel can be a very pleasant home for you in Davao City.
St. Camillus Dormitel
3rd Floor, SPMC Cooperative Building
Southern Philippines Medical Center Compound
Bajada, Davao City
Contact: Cherie S. Valverde
(082) 301-9997 / 0917-9049032 / 0917-8230514
stcamillusdormitel@gmail.com
——————————————-
Text and photo from St. Camillus Dormitel