Hubby here, fresh from experiencing a frightful earthquake while on night shift duty in San Miguel Brewery in Darong, Davao del Sur.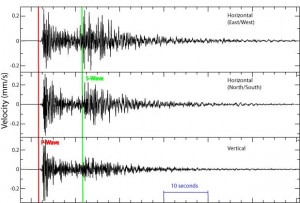 The clock just struck 4:00 AM, when I felt a sudden shaking. It was an earthquake, definitely, but it was unlike anything I have experienced before. The seismic activity lasted for less than five seconds, but I felt the entire building literally moving for a few seconds more.
As my officemates and I ran towards the first floor, we could see the glass windows still wobbling and the overhead lights swaying from the quake. Our companions downstairs also noticed the large control panels tilting to and fro.
Fortunately, no one was injured, and no damage to property was observed.
———————————–
According to the US Geological Survey website, the earthquake was at magnitude 5.7, with the epicenter 130 kilometers from Davao.