Tag Archives:
summer activities for kids in davao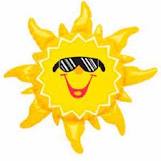 Are you looking for activities your kids can get busy with this summer? Check out our list.
Read More »
The Summer Sports Program 2012 will run from April 9 to 28, 2012.
Read More »
Be in the SPOTLIGHT this summer! Join the SPOTLIGHT Personality Empowerment Workshop with former MTV Producer/Director Jill Palarca!
Read More »