Tag Archives:
davao death squad
'Engkwentro', said to be about the Davao Death Squad, recently won 2 international awards.
Read More »
A reader dropped a comment on CHR Sets Eyes on Davao Death Squad and shared a link to the Multiply account of the movie "Engkwentro". The movie, produced and directed by Pepe Diokno and set for release in July 2009, is one of the ten finalists to this year's Cinemalaya ...
Read More »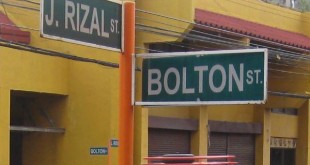 The Commission on Human Rights has announced that it will be conducting a probe on the reported series of vigilante killings in Davao City. According to CHR Chairperson Laila de Lima, they will be holding a public hearing in the city on March 20 to 21. Since their regional office ...
Read More »