Tag Archives:
7 eleven davao
Your friendly neighborhood store is hiring! Here is a list of job openings at 7-Eleven Mindanao stores (Philippine Seven Corporation).
Read More »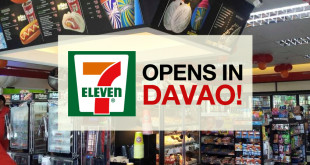 The first 7-Eleven store in Mindanao opened in Abreeza Mall Davao today, April 27, 2015. Visit 7-Eleven Davao to enjoy staples such as Gulp and Slurpee!
Read More »
Convenience store chain 7-Eleven is opening up several stores in Davao City, and is looking to hire for a number of job positions. Here are some of the job vacancies for 7-Eleven Davao: Sales Associates Candidate must at least have a High School, Vocational, or Short-Course Diploma 18 years old ...
Read More »