OMF Lit Bookshop teams up with Kitkat and Crunch to make the holiday season sweeter for book lovers. Serving best-selling and award-winning inspirational books and children's books, OMF Lit Bookshop encourages people to share words that will inspire their loved ones beyond Christmas.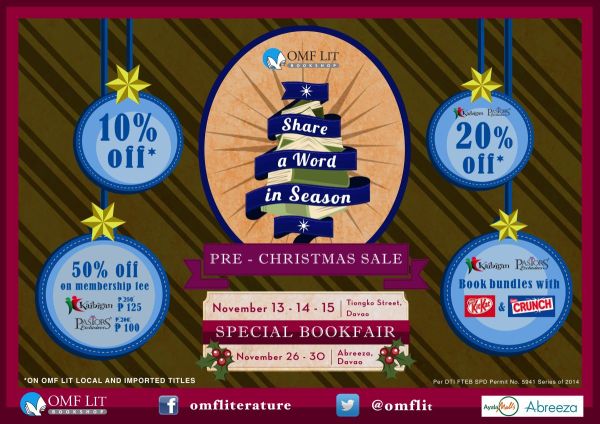 "It's all about giving meaningful gifts," says retail channel manager Glo Adlaon. "If you have an officemate who just got promoted or a friend who needs love advice, you can look for the perfect read for them. If you're scouting for something for your kids, we have books for toddlers, Bible storybooks, and stories about taking care of the environment. Couple that with chocolates from Kitkat and Crunch and that makes a sweeter gesture."
You get a free Crunch for every purchase of P350 worth of OMF Lit book bundles. A Kitkat Christmas pack awaits shoppers with a minimum purchase of P1000.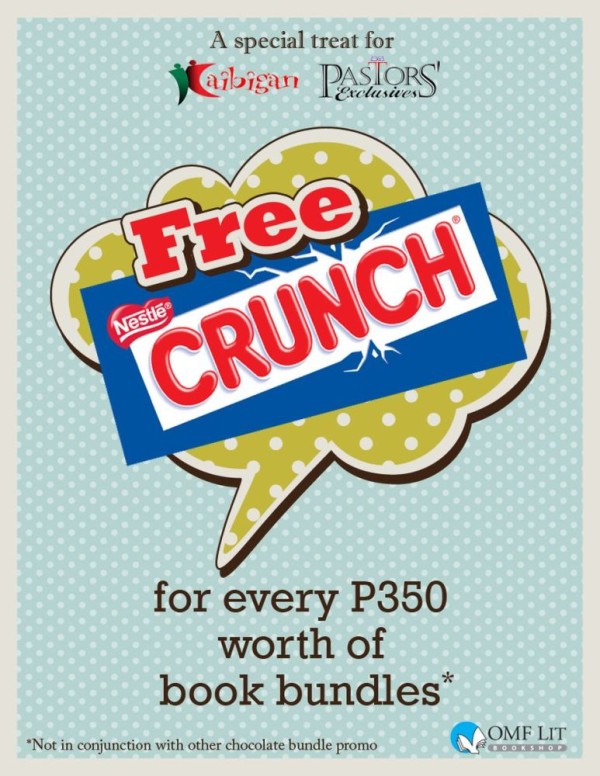 This chocolate and book shopping spree will run from November 13 to 15 at OMF Lit Bookshop Tiongko St. and from November 26-30 at Abreeza, Davao as a special treat for Kaibigan Card and Pastors' Exclusives members. OMF Lit Bookshop will be slashing 50% off from the membership fee on the sale dates. For only P125, regular customers can become members and enjoy this chocolate and book bundle exclusive. Members also get 20% off on hundreds of local and imported titles plus updates on the next Christmas offers of OMF Lit Bookshop. Regular discount for non-members is at 10% off.
For updates, check Facebook: omfliterature or visit www.omflit.com.
(Text and images from OMF Lit Bookshop)