Tag Archives:
araw ng dabaw concert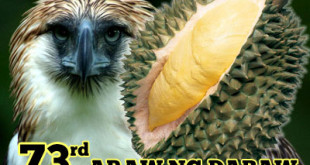 Here is a list of events for today, in celebration of the 73rd Araw ng Dabaw!
Read More »
Pooh and Pokwang will be entertaining Dabawenyos with a pre-Araw ng Dabaw Comedy Concert. Catch "T.K.O. The Komedi Overload!" on March 7, 2010 at the Central Bank Convention Hall. Tickets cost P1500 (VIP), P1200 (Special), P800 (Patron) and P500 (General Admission).
Read More »