Tag Archives:
matina town square
Spotted: A giant replica of San Miguel Premium All-Malt Beer! Check it out at Matina Town Square, near Tabo-an.
Read More »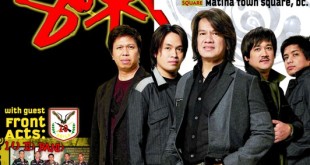 Fans of 90's hits "Forevermore" and "Tuloy Pa Rin Ako" will surely be ecstatic, as Side A plays their greatest hits at the Tent, Matina Town Square on April 30, 2010.
Read More »
Just imagine yourself inside a beach ball while it's floating in water. That's pretty much how Zorb works.
Read More »