Tag Archives:
buffet davao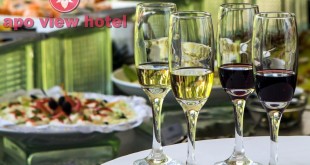 Enjoy four glasses of different wine selections, and pair them with the wide array of sumptuous dishes at Entree.
Read More »
Wild Safari Grill sounds like a potentially great buffet adventure. True to its name, the restaurant went beyond expectations.
Read More »
This local restaurant has never failed to satisfy my hunger for Pinoy food. Look at their buffet tables!
Read More »