Gamers, rejoice! There's a new place in Davao where you can play online games and fill up on power meals, and it's called Battleground.
The folks behind the new foodie destination thought of bringing this unique dining concept to Davao — and why not? Most gamers love eating, and some food lovers like to play games on the side. Food and games fit together quite nicely, and so putting them side by side in a restaurant setting is an awesome idea.
First Look at Battleground
The modern metal-glass building that houses Battleground serves as a perfect landscape for casual dining and serious gaming. The interiors lean towards a more masculine vibe — industrial-type ceiling, black and blue colors, and minimal decorations.
And because it's designed as a gamer restaurant, there's a gaming section with 10 high-powered gaming PCs!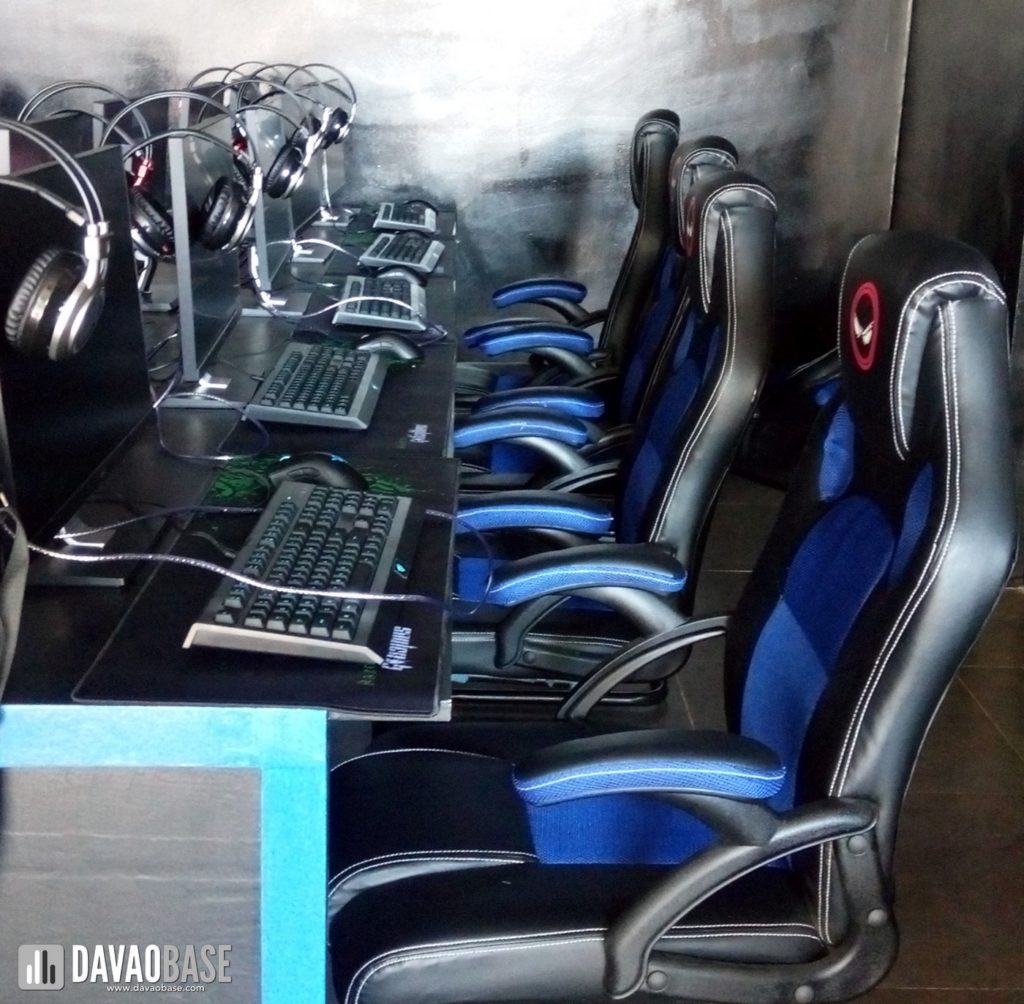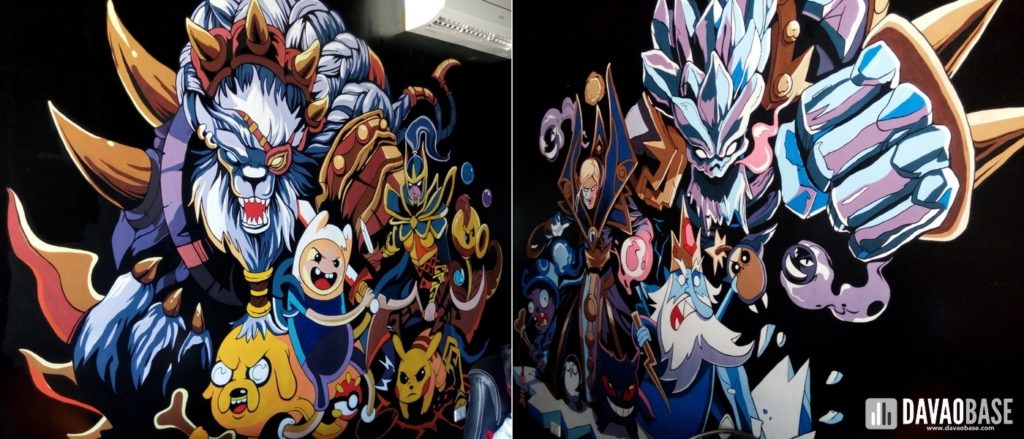 Battleground carries the following game titles in their arsenal:
CS GO
DOTA 2
Ragnarok Online PH
HON
Overwatch
Rocket League
Special Force 1 and 2
H1Z1
Rainbow six
Crossfire
Payday 2
Paladins
Team Fortress 2
League of Legends
Player unknown's Battle Grounds
Garena +
Dragon Nest SEA
Black Desert Unofficial. 200x exp multiplier
Food at Battleground
The dishes were designed to cater to casual (read: non-formal) eaters who don't care about fancy silverware and multi-course meals. The restaurant's unique menu leans towards the male gamer market, but the dishes are perfect for family and friends as well.
What's entertaining about the menu is that many of the dishes are presented using game terms: single or team, with upgrades, level ups, and combos.
Here are some of the food offerings at Battleground:
Chicken Wings
P90 single, P175 team
Upgrades: extra sauce, dip, rice, or salad
Sauces: Barbecue, Sweet & Sour, Chili Spice, Satay, Teriyaki, Extra Hot
Dips: Cheese, Pesto Mayo
Flavorful from meat to bone, their version of Chicken Wings is a perfect match to any gamer's regular hobby. Make sure to order an extra helping of sauce or dip to complement the wing's flavors.
Grilled Pork Ribs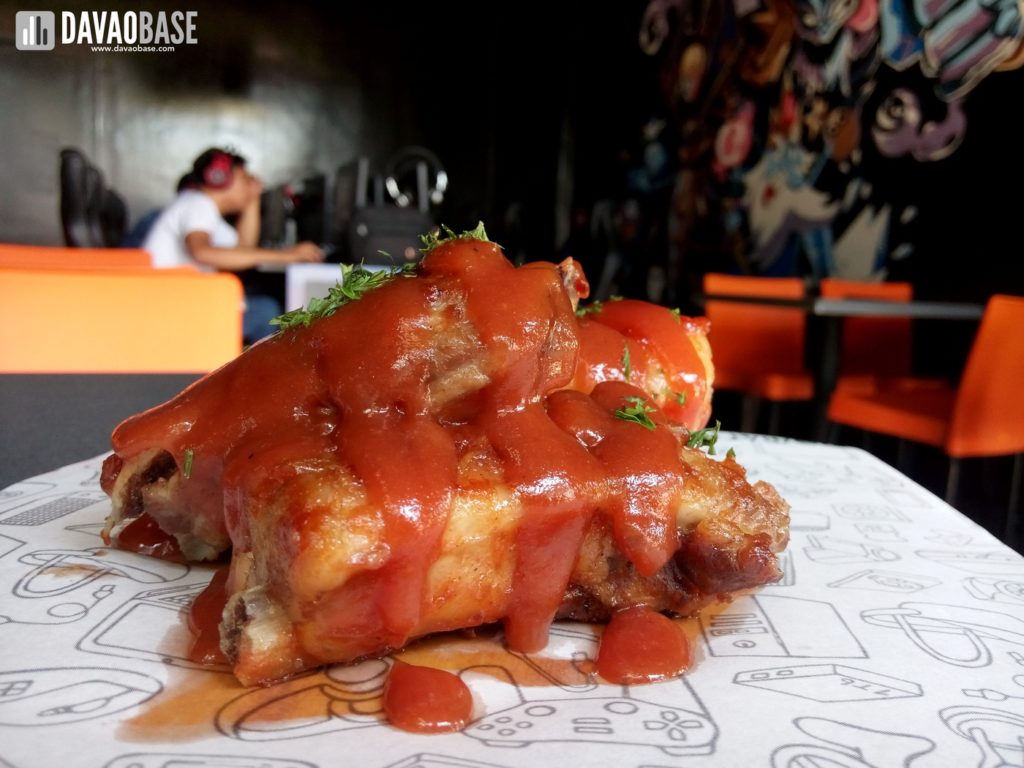 P125 single, P210 team
Level ups (sauces): Sweet & Sour, Chili Spice, Teriyaki, Extra Hot
The extremely tender, fall-off-the-bone pork ribs makes this dish a definite champ in the Battleground menu!
Pizza Baguette
P210 single, P400 team
Pizza made of baguettes have become popular in Davao City recently, and this Battleground version is a classic in the making. Don't be fooled by the "single" serving, because it's more than enough for 2-3 people.
Shrimp Tempura with Tentsuyu Sauce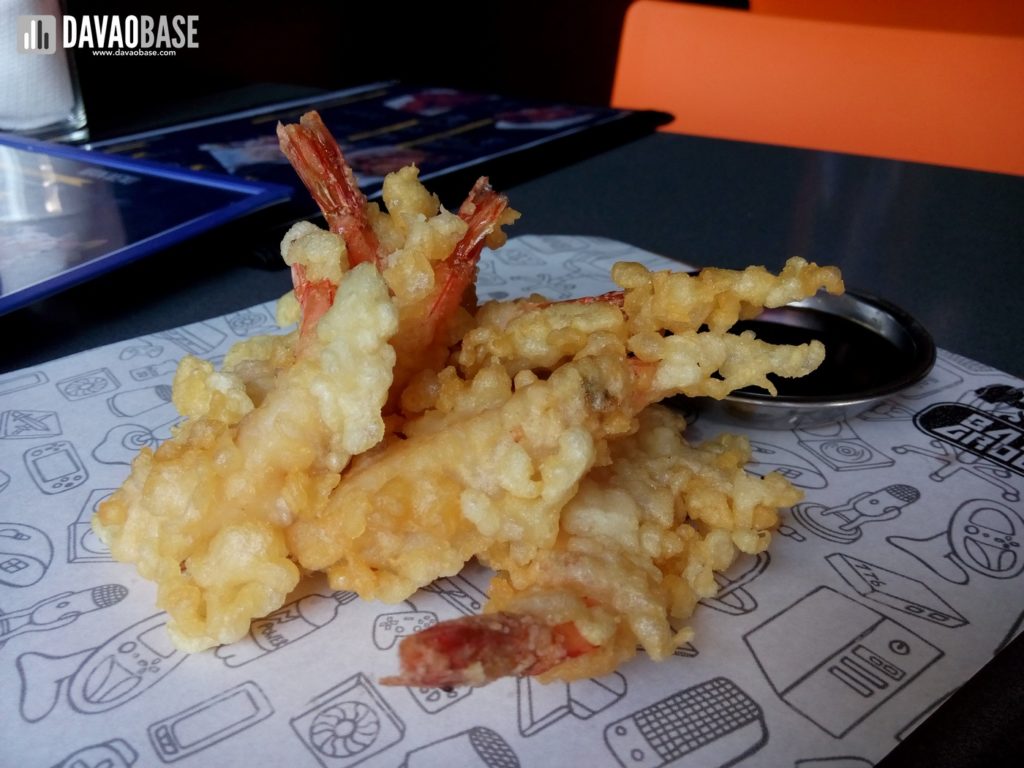 P135 single
Optional upgrades: rice at P20, extra sauce at P15
Battleground is sticking it out with no-frills food, and tempura is one dish that is not only delicious but is also easy to eat.
Ice-blended Beverages
Just like its sister restaurant Yolks Flower Cafe + Cupcakery, Battleground offers freezes and smoothies to quench your thirst. Here are some of the ice-blended drinks that I was able to taste:
Choco Cookie Crumble Freeze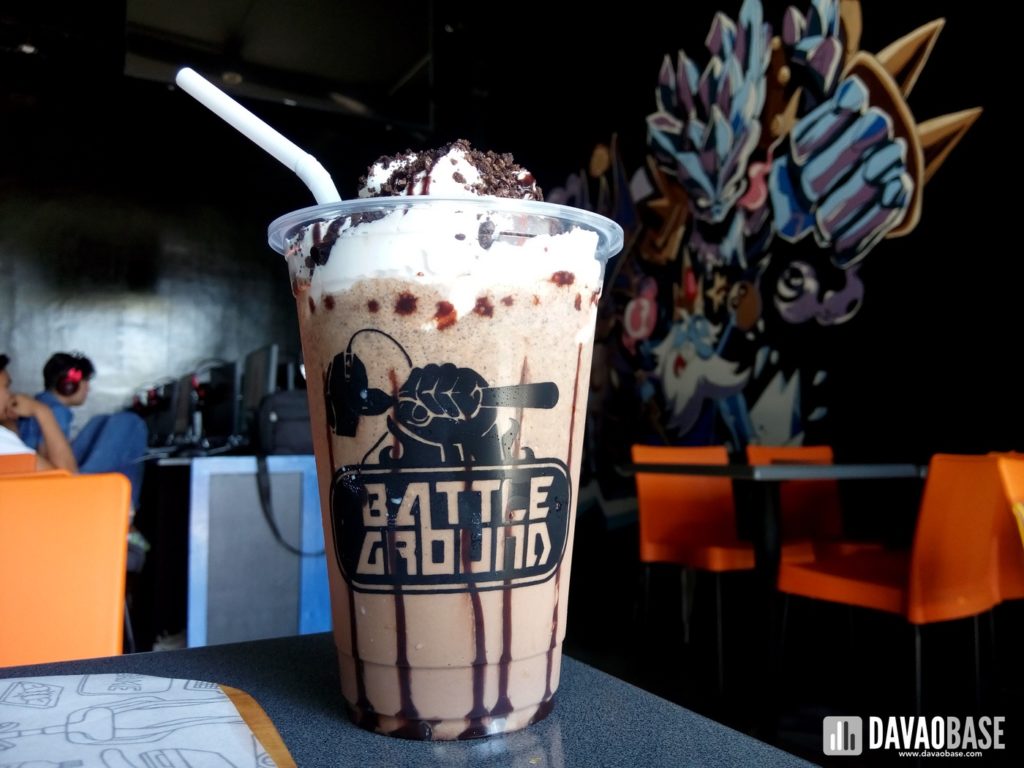 Mango Cream Cheese Freeze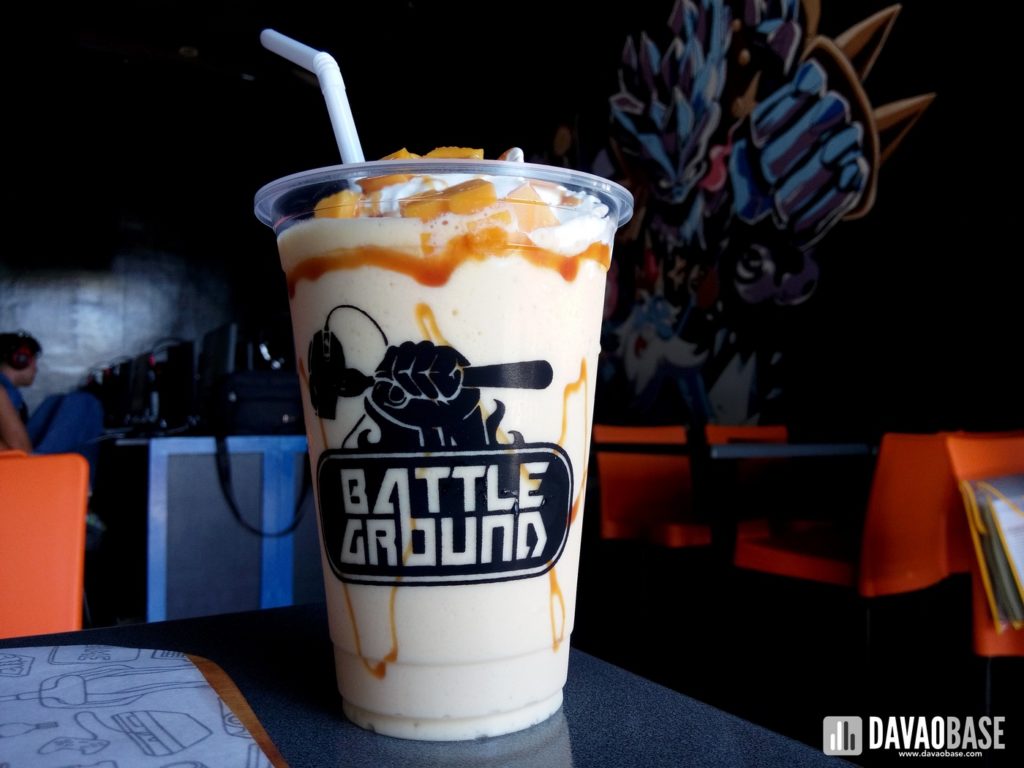 Chocnut Freeze (my favorite!)
UPDATE: The folks at Battleground announced on their Facebook page that they're now offering Milo Dinosaur! I can't wait to go back and taste that monster of a beverage!
Cakes and Pastries from Robin's Nest
Robin's Nest, a cake company run by Michelle Robin-Bacsal (of ABS-CBN's "Maayong Buntag Mindanao"), has been creating some of the most beautiful cakes and cupcakes I've ever seen in my life. Aside from being sold at Yolks, Robin's Nest cupcakes are also available at Battleground.
Life Hack!
Looking for a new place where the entire family can stay? The building where Battleground is located will also be the location of an upcoming spa and barber shop. Watch out for updates about this development.
Gamers young and old finally have a haven in Battleground, a place where they can play popular online games and enjoy mouth-watering food.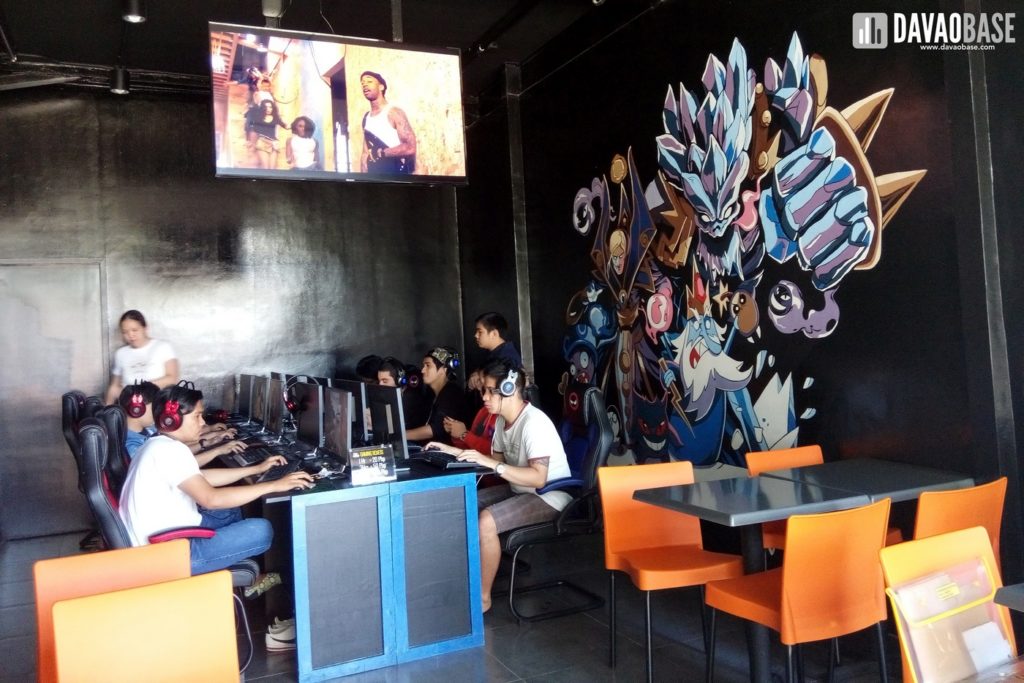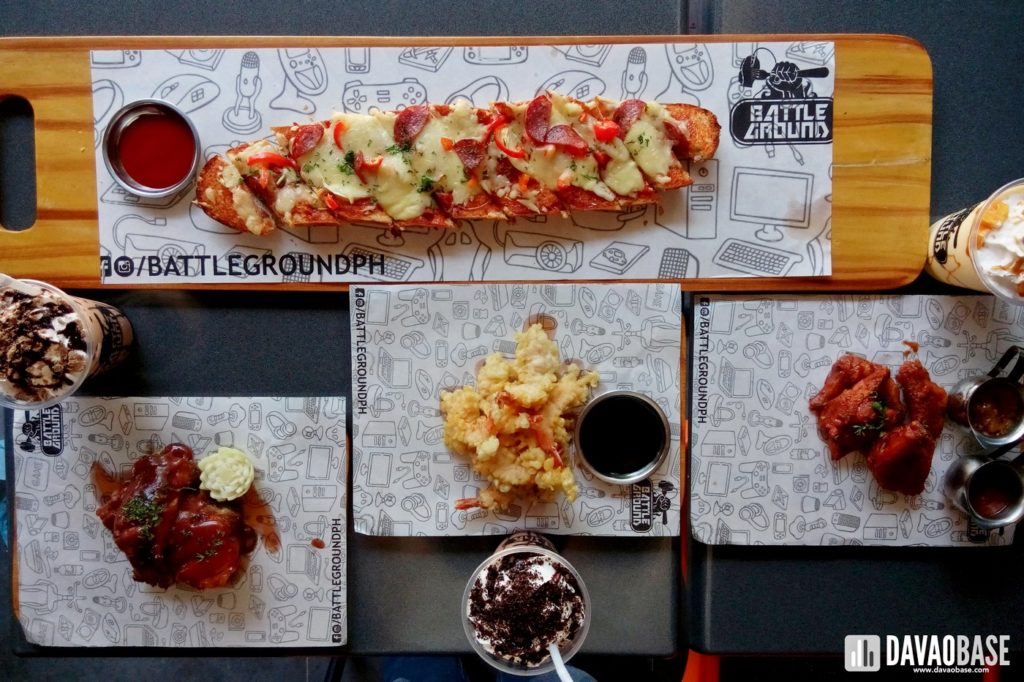 Battleground
18 Acacia Street, Juna Subdivision, Matina, Davao City (near Ateneo Junior High School Parking Building)
Mobile 09451150800
Facebook: Battleground PH