Recently spotted while on a jeep in downtown Davao: a post about Ordinance No. 5018, stating that it is "unlawful for any passenger to disembark anywhere along the streets not designated as loading and unloading area."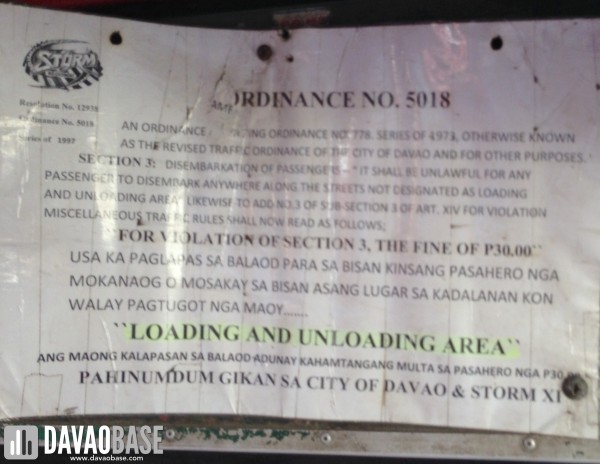 The post also stressed that the fine for violation is P30.
We do not claim validity of this ordinance, as we tried to search online but have not found anything about the said ordinance or the fine for violations. However, we found a slide from the Road Markings & Local Traffic Ordinances presentation of the city's Traffic Management Center that confirms the policy.