Nothing gets the widest smile from a child than Jollibee. Aside from its bestselling Yum burgers, Jolly spaghetti and Chicken Joy, Jollibee has gathered his friends for the sixth season of The Jollitown Kids Show, which promises to bring more fun, more excitement and more learning opportunities to kids even while at home.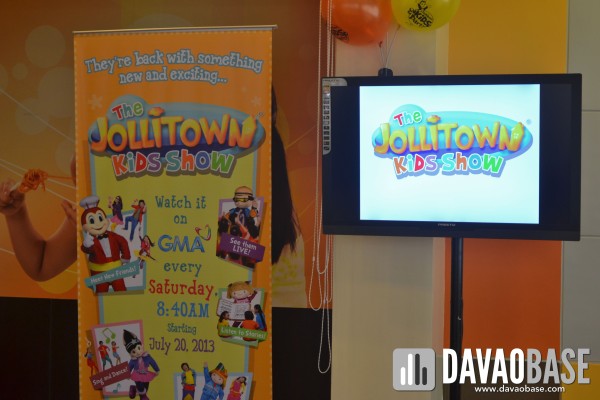 Smart and energetic trio Justin, Gabbie and Hannah join Jollibee, Yum, Hetty, Twirlie and Popo in the now live and interactive Jollitown show.
We were invited to the special launch of Jollitown Kids Show Season 6 in Jollibee Buhangin, where we watched the season's first episode. The season will have 13 episodes, and they will be shown every Saturday from 8:40 AM to 9:15 AM, starting July 20, 2013 on GMA channel. The show will feature new songs and dance steps, stories, educational segments and games.
Guests also had a rare treat — a special dance number from the entire Jollitown gang!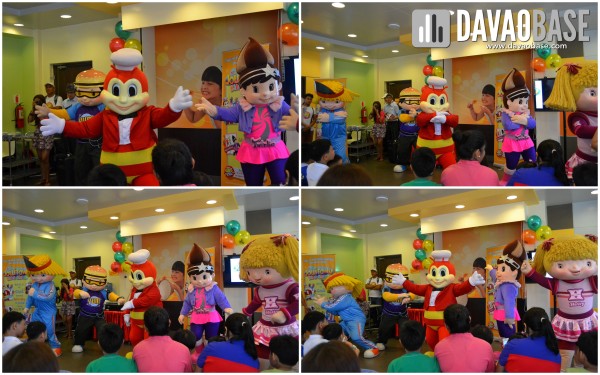 The kids, of course, grabbed this chance to hug each of the Jollitown friends and have photos taken with them. Even the young-once had a fun time with this unique photo opportunity.
While seeing all five Jollitown characters in one event brought back several childhood Jollibee memories, I was even more delighted to see the glow in the kids' faces when they saw Hetty, Yum, Twirlie, Popo and Jollibee entering the room one by one and giving a special presentation.
Ibang level ang powers ni Jollibee.