One of the stops for team navigators in Globe Racing Amplified last March was Marina Tuna. With all the running, texting, calling and sending online messages in the morning, and anticipating more exciting events in the afternoon, lunch that day simply came and went.
We may have been able to squeeze in a few words between munches on how great the food tasted, but there was little energy left to take photos of the food for blog posting later — and we were already really hungry.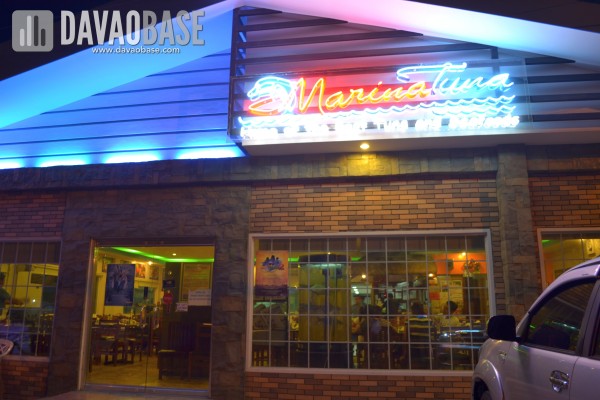 That is why a second visit was necessary. We live in the southern part of Davao City, and Marina Tuna is probably an hour's drive from where we live. Still, we took the road that led to one of Davao's most talked-about seafood restaurants — Marina Tuna: Home of the Best Tuna and Seafoods.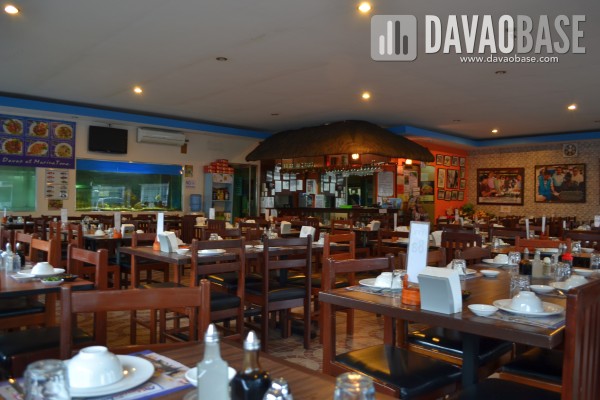 We ordered tuna belly (P200) and spicy shrimps (P320). Both were absolute winners, although the shrimps took most of the spotlight. If you're not so much into spicy food, you can request for a mild version (which we did) or you can order the crispy shrimps (which we will have to try next time).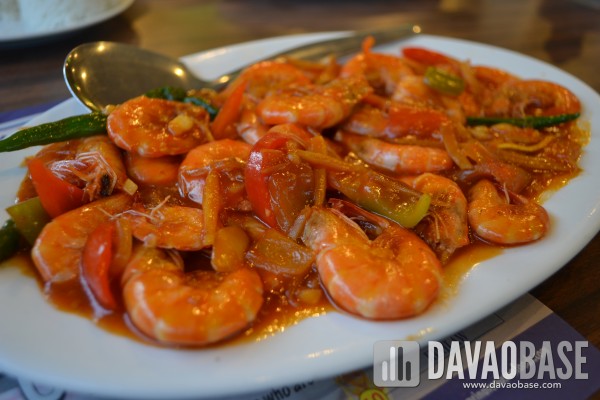 Their paper mat shows 10-Way Tuna or 10 ways to enjoy tuna, namely tuna belly grilled, crispy tuna tail, tuna bagaybay sizzling, tuna tendon sizzling, tuna bihod sizzling, tuna sashimi, tuna jaw (panga) grilled, tuna eye soup, tuna karekare, and kinilaw.
We surely did not regret the long drive from home, and we will surely be back for more.
———-
Davao Marina Tuna
Km. 8, Bo. Pampanga
Sasa, Davao City
Tel: (63 82) 233-2666