32″ Toshiba Regza LCD TV: A Dream Come True!
Tags davao lcd tv davao television davao tv davao wordless wednesday toshiba regza toshiba regza lcd tv wordless wednesday
Check Also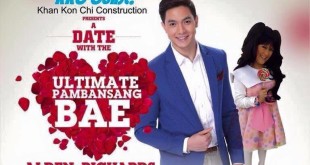 The Ultimate Pambansang Bae is coming back to Davao! Catch Alden Richards on February 18, 2016 at the USEP Gym. Read more about how to get tickets!